Berti Pavimenti Legno just finished up the wonderful experience at Salone del Mobile in Milan, which it spent alongside Diesel for the third consecutive year as part of the prestigious Diesel Living furniture and lifestyle project.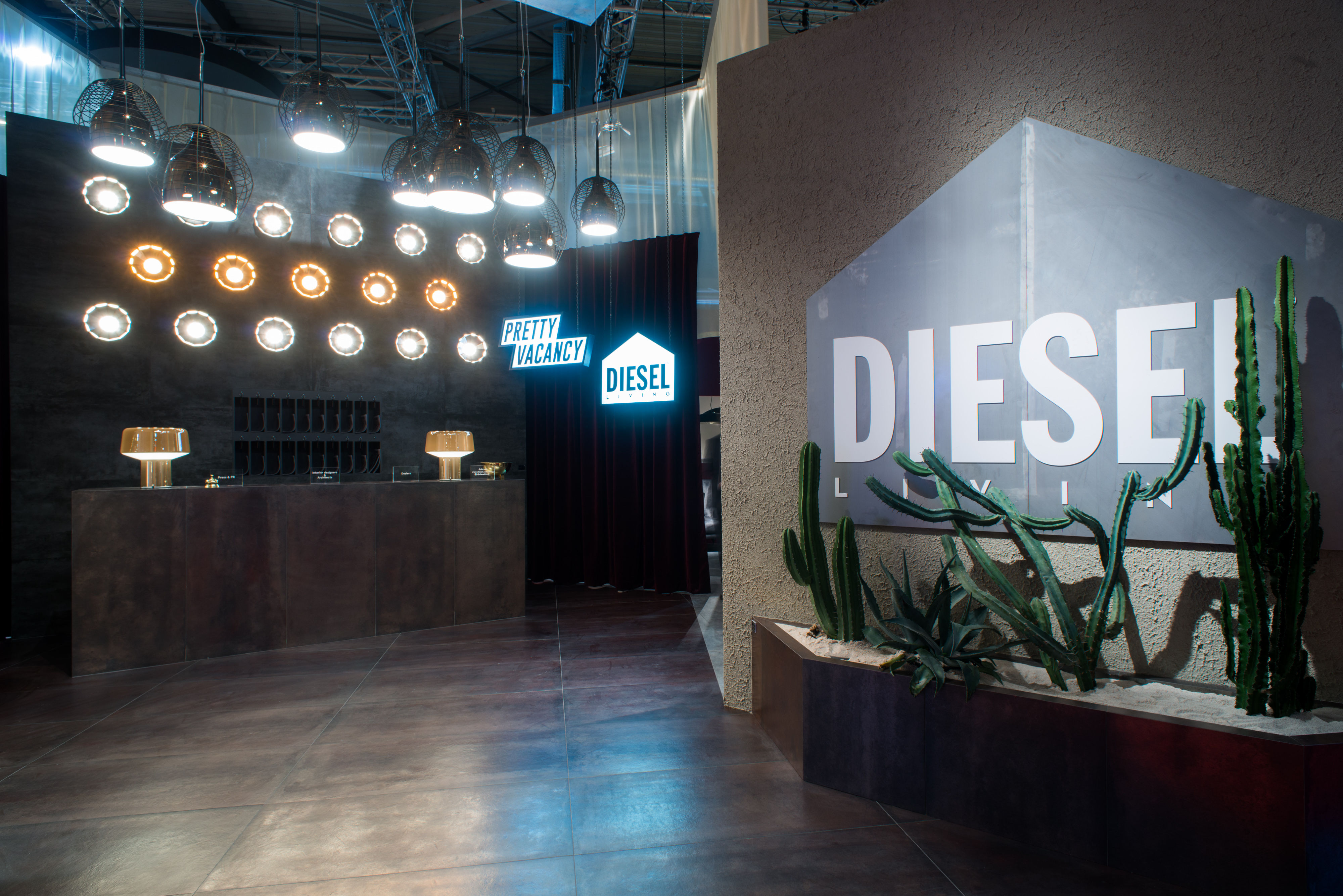 The concept for this edition bears the title "Pretty Vacancy", an imaginary journey through the roads of a desert, with bare landscapes that are still full of opportunities waiting to be grasped. The official Diesel Living 2017 guide states the following:
Materials such as wood, stone and metal make up strong interiors and resistant exteriors. The minerals are brought to the home directly from the surface of the desert. A strict sense of modernity reflects the linearity of the 1920s and 1930s, along with earthy fusion of home and nature inspired by the 1950s and 1960s 
A land of opportunity emerges in the empty spaces, with a desert landscape…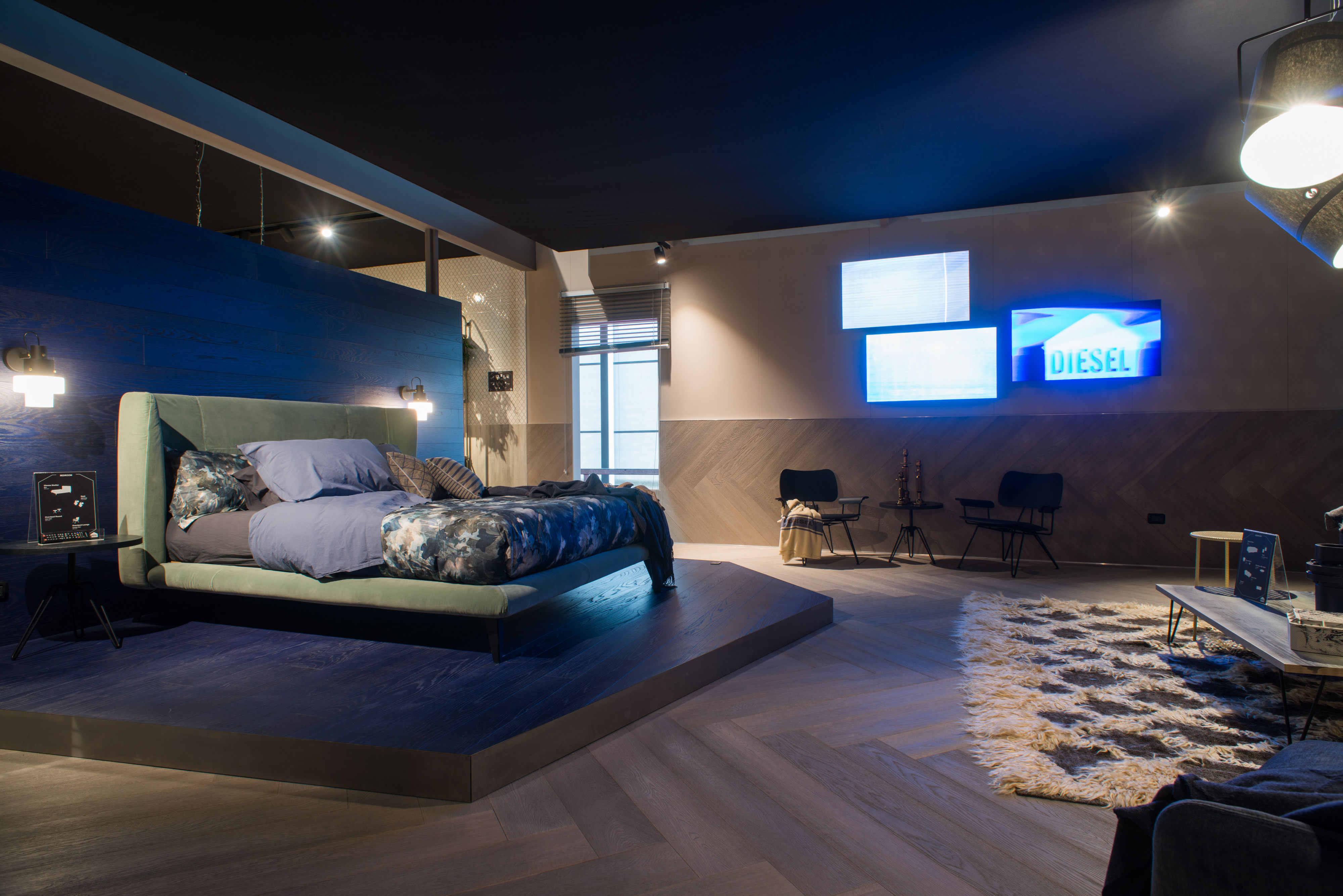 Numerous visitors from all over the world and a lot of positive feedback flooded in after the presentation of the new catalogue. This took place not only in the traditional location of the Salone in the Fiera area in Rho, but also in the city centre for the Fuorisalone with an exhibition in via Correnti 14 that also brought together several related events. HERE is one of the videos taken from the official Diesel Living Instagram account.
The first concept of the hotel was presented at the Salone, complete with a reception to welcome visitors. It consisted of "a full range of Diesel Living products that creates a refuge characterised by the introduction of an unexpected touch, for the good life."
At the Fuorisalone it was the turn of the Pop-Up House "In the heart of Milan's most historical district, the former 1930s goldsmith workshop was transformed and its workshop spaces redesigned and reimagined as apartments in Diesel's building."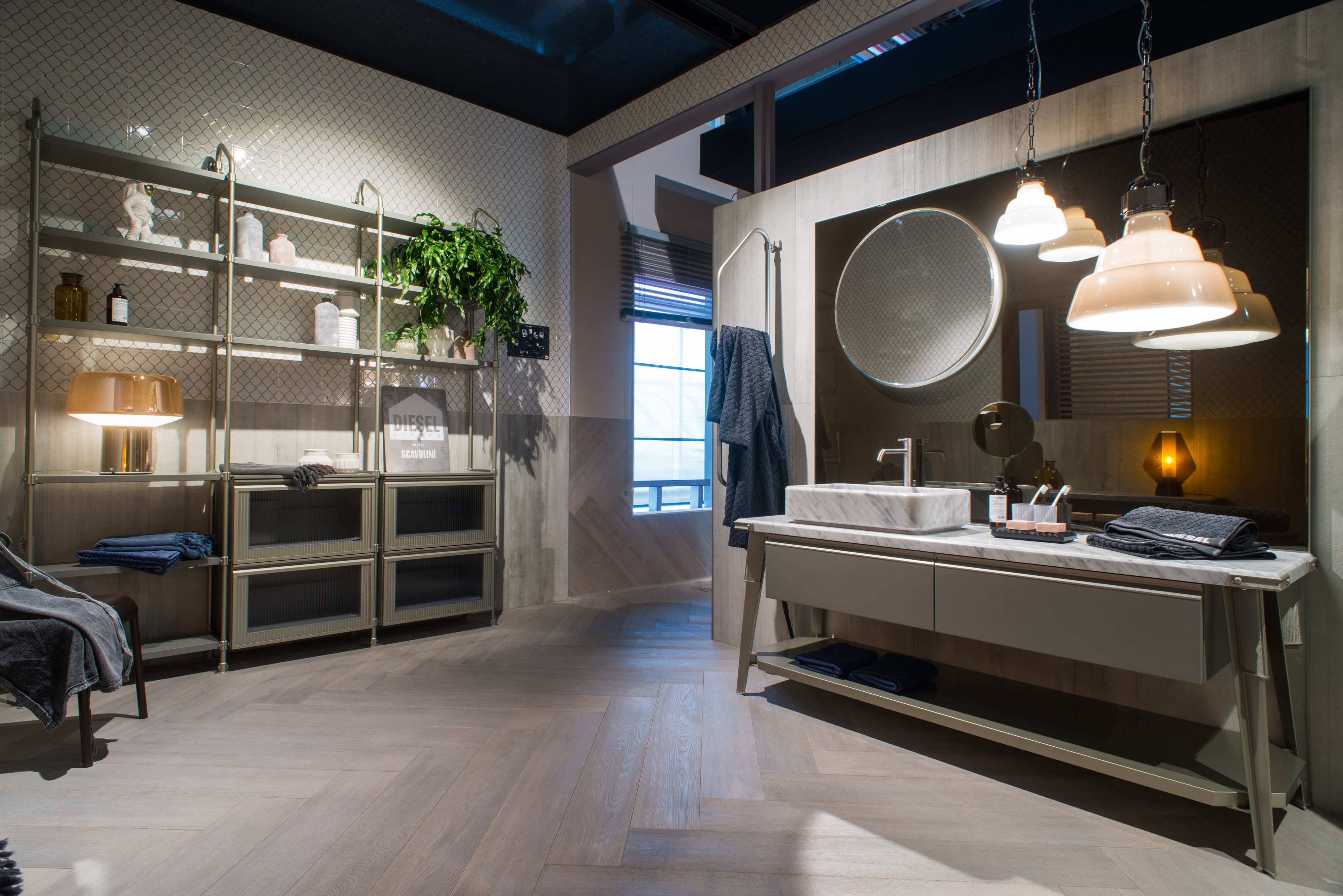 Three products from the Diesel Living with Berti collection were featured, including the two best known by the public, namely TRUE INDIGO and NATURAL SHADOW, and this year's new addition BKLEACH.
TRUE INDIGO is highly representative of the Diesel Living world. The oak tables are naturally dyed with the colour of denim, leaving the wood grain visible.
NATURAL SHADOW played a central role at the Fuorisalone, with its contemporary look interpreted through a geometric composition with a classical style.
BKLEACH is a new product with homeliving and urban features that expresses modernity and contemporary living.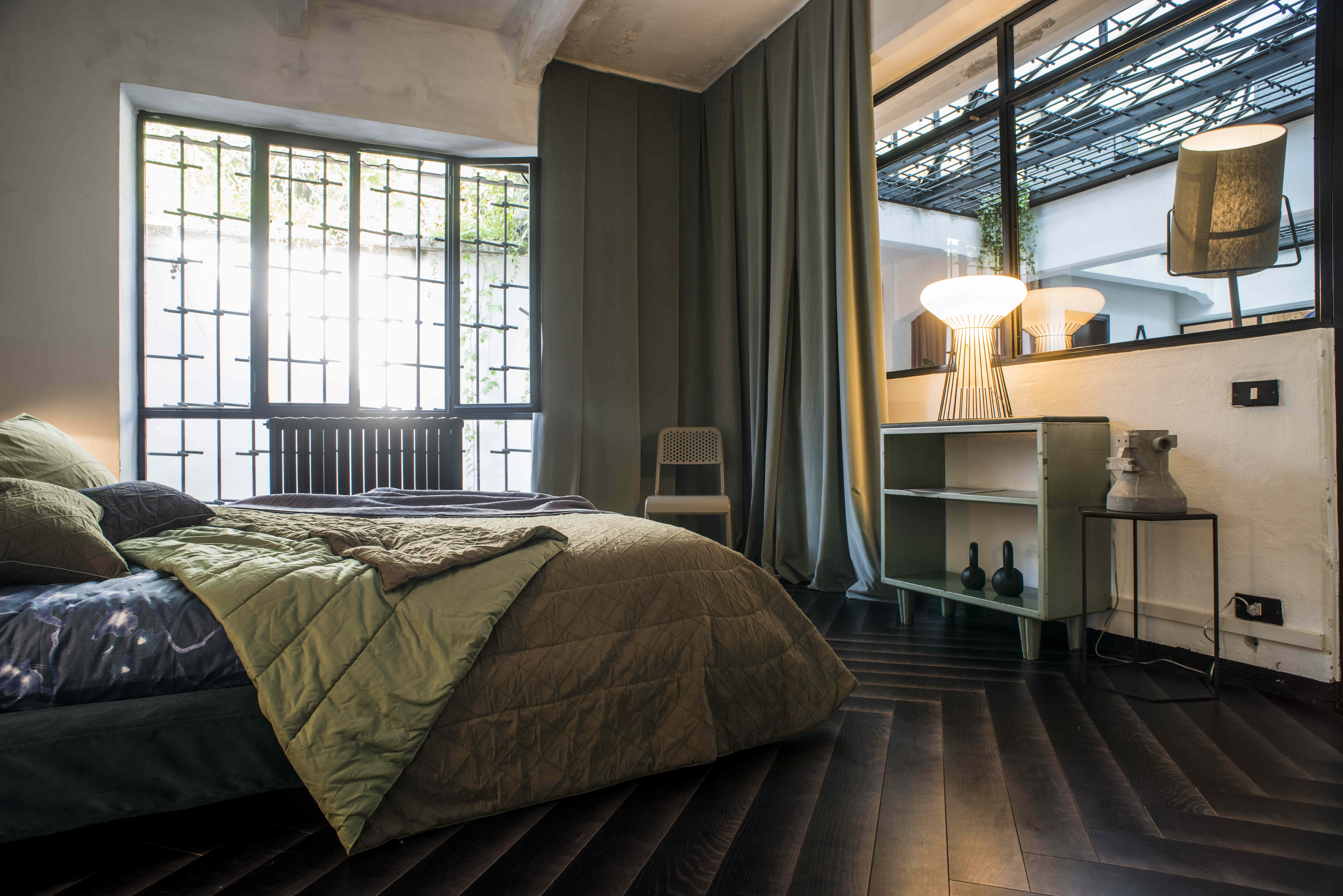 Among the many visits from experts and media figures specialised in the industry average, we also gave an interview (which you can see HERE) to I Love Parquet. In it, Matteo Berti talks about the development of the cooperation between Berti Pavimenti Legno and the famous brand led by Renzo Rosso, who was also present at the event in Milan.
The official hashtag was #diesellivingwithberti and the occasion also saw the launch of the official Facebook page dedicated to our activities with Diesel. You can see it HERE and follow all our news. Stay tuned!
Leave a comment
Print