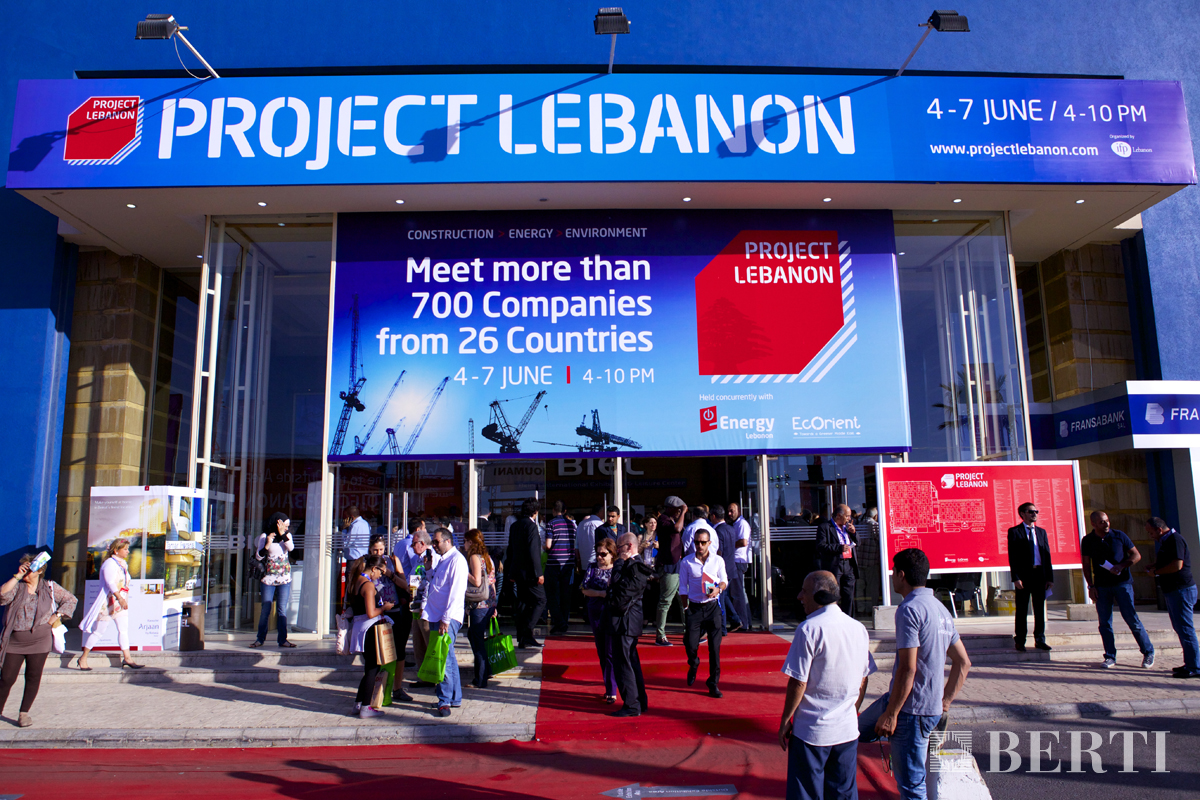 Berti has taken part to Project Lebanon 2013 exhibition. This is the first time that we take part to an exhibition in Beirut, thanks to the strengthened presence of our partner Parwood. We already knew Riad, that we have a chance to interview on these pages some months ago.
Over 21,000 visitors both professional and industry from the 4th of June till the 7th of June, more than 700 participating companies from 26 countries. This exhibition has seen an enthusiastic attendance, spread across 25,000 sqm of exhibition space.
This has been the perfect opportunity to reinforce our collaboration with Riad El Kaddoum, that runs Parwood store with the valuable help of his wife Rita.
To coordinate the fitting stages and to follow the caotic days before the exhibition opening we have on the premises Mr. Matteo Berti, marketing manager here in Berti and that from several years by now has a watchful eye for the development and the growth pf the Middle East market.
We immediately use this occasion to make a couple of questions to Matteo Berti, putting to use the still storng enthusiasm for an experience that has been ended only a few days ago.
This is our first exhibition in Beirut, what have we choose to show for our presence?
This has been the first attendance for Parwood at an event of this importance: you can truly feel the passion. By now Berti has grow a long-time experience to manage and to supervise international events. Seeing the reaction and the good vibes from someone that is facing these opportunities for the first time reminds us why we love so much what we do.
We had a middle size stand: we want to propose the entire Berti and BertiStudio product collection, compatibly with the available spaces. The inlaid wood has had a particular attention with the display of pattern floors, pattern floors with steel inlays and Palladio: a custom made laser inlay made with the most cutting edge tecniques in order to create a unique and unrepeatable wood flooring.
What are your expectations about the exhibition and about the Lebanese market?
Considering the Lebanese and Beirut's market on the whole we can see the signs of a development phase: construction activities has continued to increase with a positive correlation on adjacent markets and on the design market.
What did we took from this experience?
We stay in Beyrut for a few days but they were full of satisfactions: an excellent team work has repaid us thanks to the help of Riad and Rita, Graziella and Corrado Mulfari, Berti's area manager for the Middle East.
It's been an unique opportunity: this fair appointment has given to us the chance to extend our relationship network, and to talk about future perspectives for identyfing growth opportunities in this specific market.
Print