Berti Tips continues its discussion of the most technical factors relating to parquet and how to choose the best wooden floor covering for your needs. Naturally, with a special focus on your interior design preferences and everything involved in installation of the floor. Because wood is a living material, and great to live with, savouring to the full all the advantages and qualities that make parquet one of Italy's finest products.
This time, we will try to answer one of the most frequently asked questions: is a varnish or an oil finish best for parquet?
We keep saying this, but here again this is a very subjective decision: it depends on the results in terms of appearance and sensations we want from our parquet.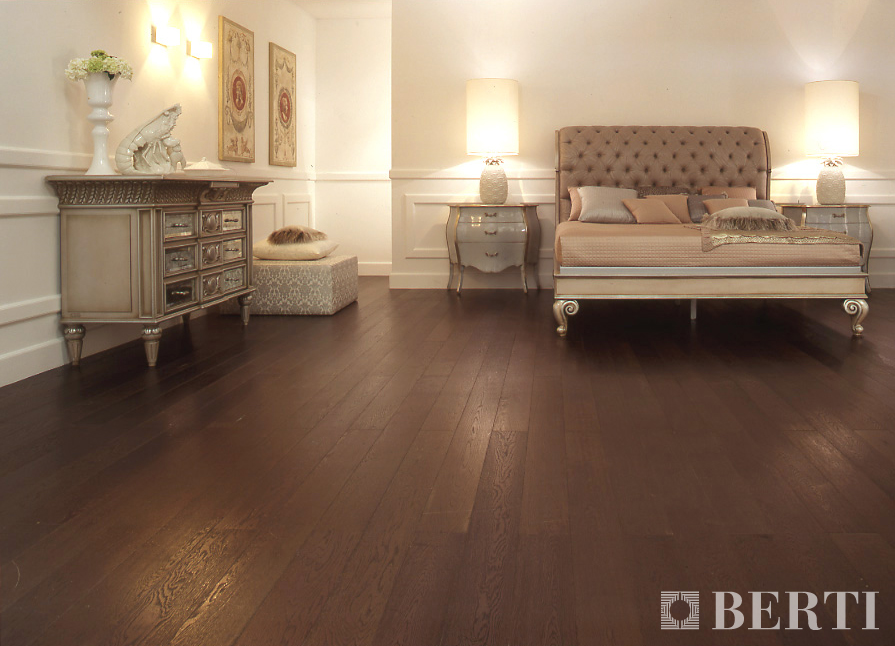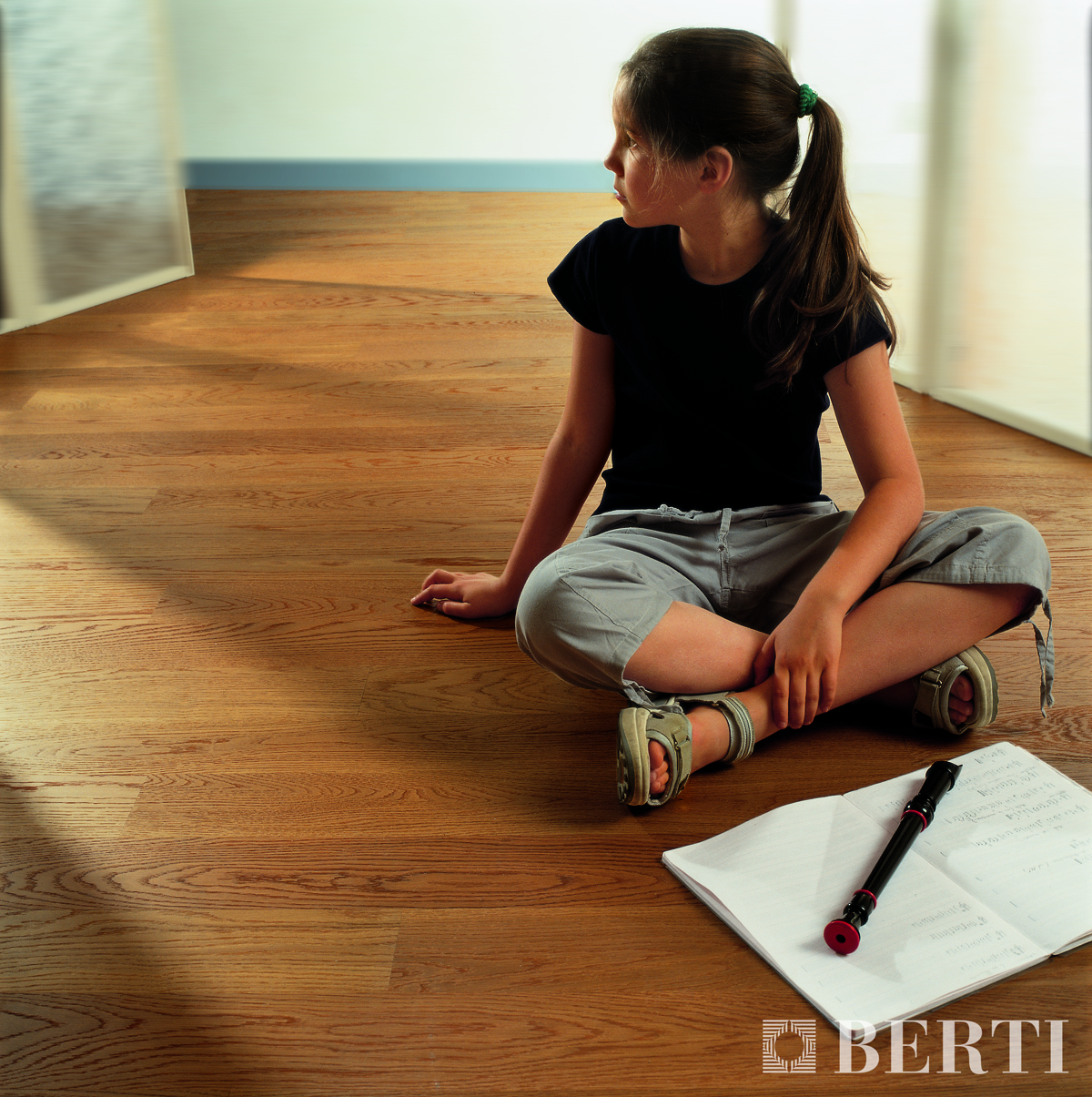 An oil finish gives the wooden flooring a very natural look, while varnish highlights and emphasises the colour shades and variations in the wood's structure. Varnished parquet is more convenient, since it is less likely to scratch and is easier to clean: all it takes is a soft, damp cloth, with no need for any special cleaning products. However, it has the intrinsic tendency to reflect direct light more intensely, giving it a less natural look than an oiled parquet. Although oiled parquet is well known for its "natural effect", it must also be stated that nowadays the techniques developed for varnishing allow this method to produce parquets that look no less natural. At the same time, a varnished finish provides better resistance to abrasion and scratches, with the benefit of water-repellency and a hard surface. In the case of an oiled parquet, if surface scratches occur, it will be sufficient simply to repeat the oiling process, while on a wooden flooring with a varnish finish the scratch can only be repaired by re-sanding the entire floor.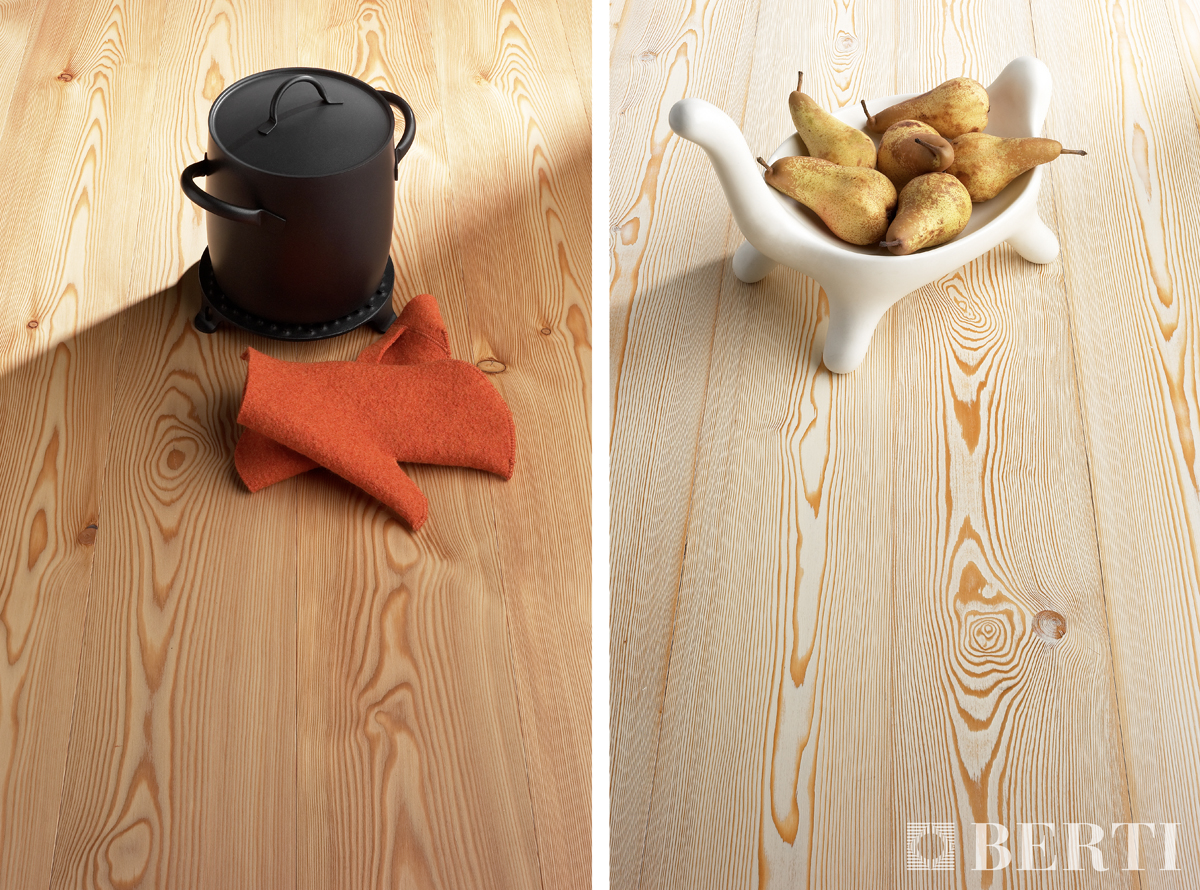 All Berti pre-finished parquets are supplied ready-varnished: they have a high-strength varnished finish applied by special techniques which deliver a product so hard and durable that it is virtually everlasting. The final finishing phases include from 4 to 6 roller coats of varnish, followed by a finishing curtain coat. This is because, apart from appearance factors, our parquet's finish guarantees unbeatable functional performances.  The varnish is dried in special UV ovens, meaning that Berti pre-finished parquet floors are ready for use and walking over immediately after installation. Berti products are coated with water-based varnishes and are environment-friendly: they generate 95% less harmful emissions than an ordinary solvent-based varnish, while still provide an excellent, professional quality standard.

All Berti pre-finished parquet boards can also be oil-finished: products can be supplied unfinished, to be finished with natural oil during installation, or Berti produces pre-finished parquet oiled on the production line using urethane oil.
In general, many people opt for varnish finish because oil requires more care and maintenance.
Print