What's new for BertiStudio? The range is evolving.
January 2012 marks the beginning of a collaboration between Berti & BertiStudio: Berti material – the ultimate in style and Italian quality – meets the research and the finishes  development  of BertiStudio, known for consistently cutting-edge creativity and pioneering solutions.
New from BertiStudio come the Exclusive collections: Avantgarde and Vintage finishes can now be produced on Berti 2- and 3-layers wide planks.  Avantgarde and Vintage Exclusive collections will replace the current wide planks with oak counterbalancing layer.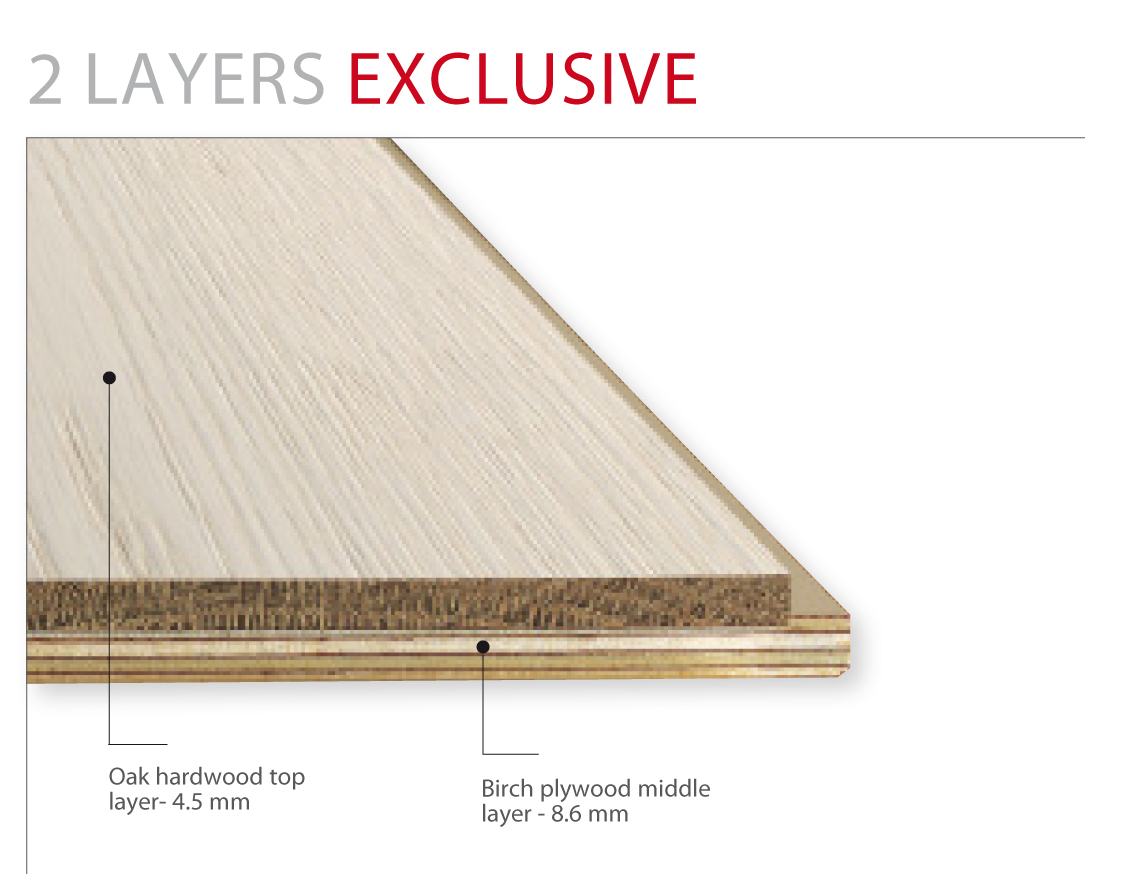 The entire collection of BertiStudio finishes is now available with two different supporting layers: 2- and 3- layers wide planks with plywood produced by Berti, belonging to the Exclusive range; or   3 -layers wide planks with poplar counterbalancing , belonging to the Entry Level range.
BertiStudio finishes will be applied also on 100% Italian wide planks, exclusively produced at Berti factory which has always assured a high quality level and long-lasting strenght. Thanks to the progress made in the field of manufacturing techniques, the 2-layers wooden floors can keep its stability also  in case of floating installation.
The outstanding BertiStudio finishes will continue to be offered on the wide planks with  poplar counterbalancing layer : BertiStudio Entry level will meet the needs of people wanting a more affordable product with the same finishes created for BertiStudio. Its finishes have always been developed and produced in Italy, with appropriate procedures in order to assure an excellent quality control.
Due to the different supporting layers, slightly colour differences may occur between Entry Level and Exclusive finishes.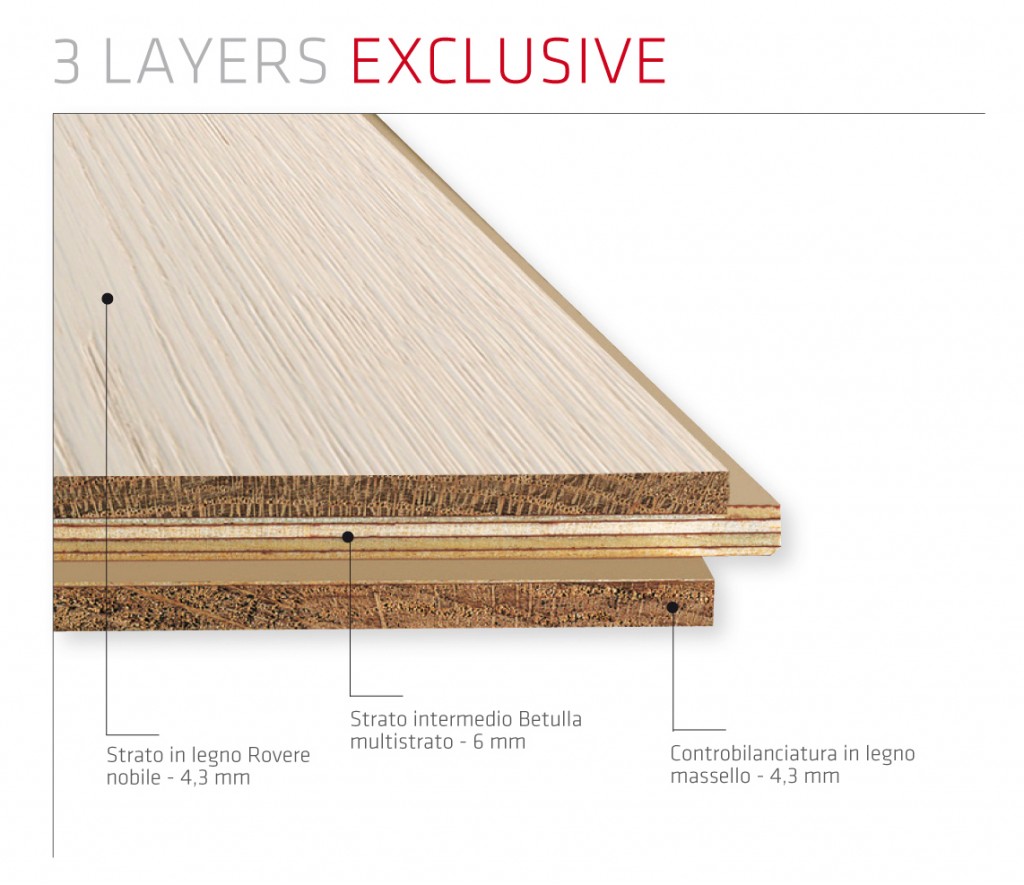 These new products were the answer to the needs brought to light by the work of the sales network and by the consumers requirements: we're keen to know your opinion on  the strategy adopted for these new products.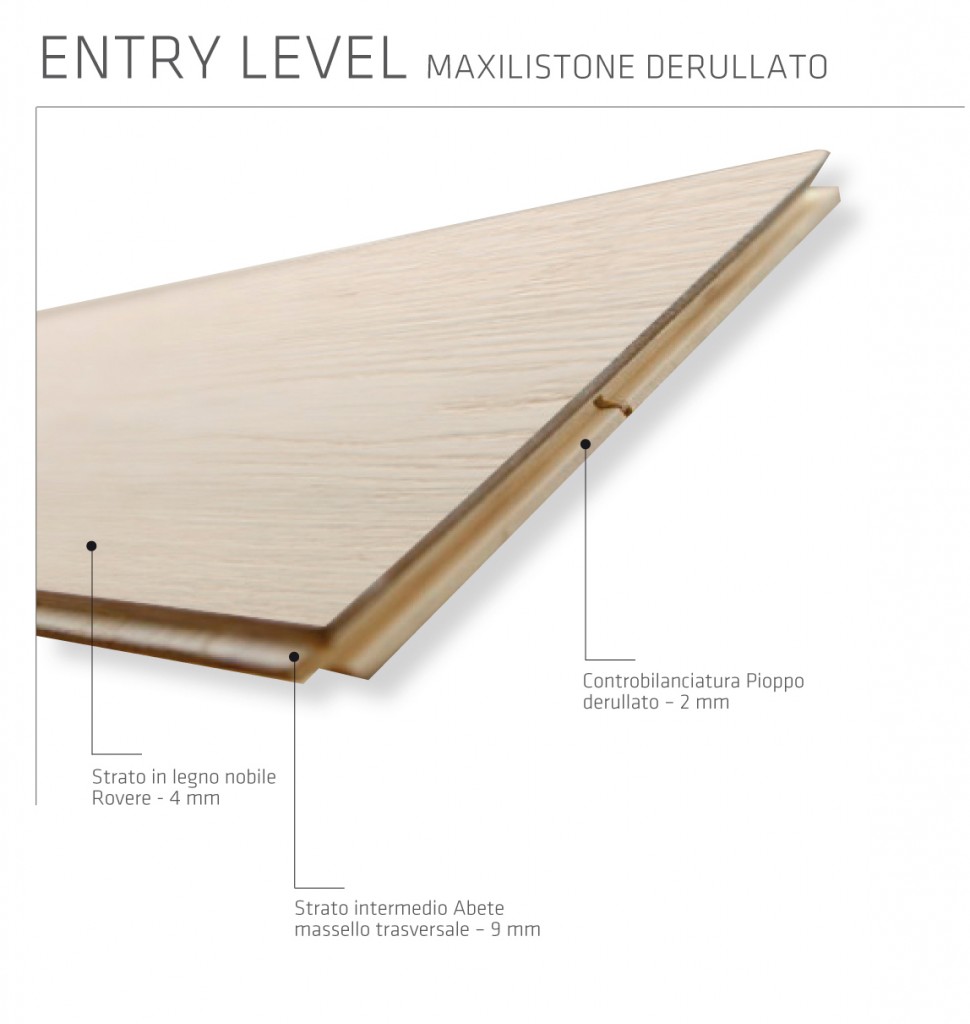 Print