Parquet lovers know that this material speaks a special emotional language: apart from its technical qualities, this covering is also an interior design tool, capable inspiring all-over looks…meaning design schemes that may not stop at just the floor.
What is a boiserie? Today on Berti Tips we will be discussing this very topic! A boiserie is a wall covering made from wooden panels. The panels used may be decorated, carved or inlaid. But exactly the same parquet boards that are laid on floors can also be used. In fact, the latest trends in wall coverings are simpler, and the use of parquet boards focuses on the nature of the wood itself, to give warmth and personality to the room.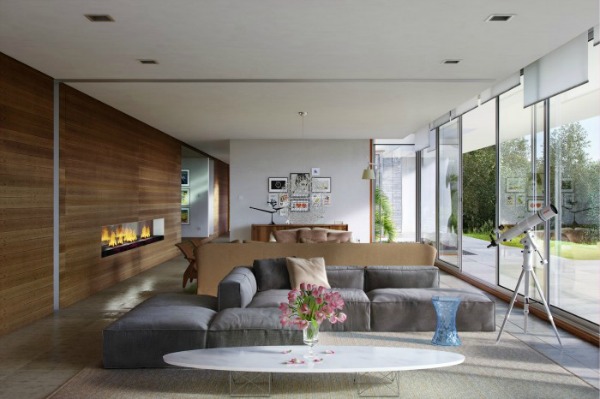 The vast assortment of colours and sizes of the Berti and BertiStudio products make this parquet suitable for a wide variety of architectural and interior design applications. For architects and interior designers, they offer a solution that adapts to different projects and creative solutions, thanks to the infinite potential for personalisations.
Covering a wall with pre-finished parquet boards is the easiest way of achieving a seamless continuity between your home's horizontal and vertical surfaces. Accompanying this feature with carefully chosen furniture and accessories allows the creation of distinctive, modern home design schemes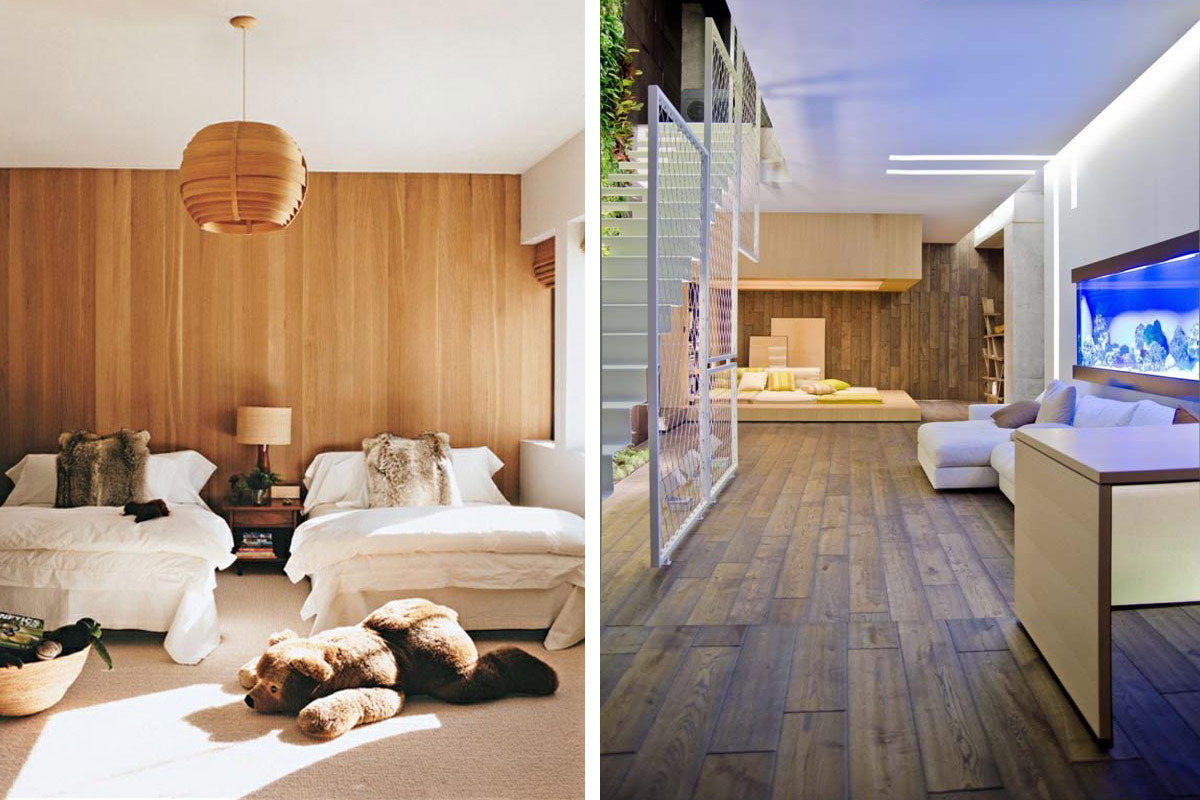 Berti and BertiStudio products are developed with the aid of a high-performance technology, suitable for applications that derive full benefits from wood's technical characteristics while emphasising all its qualities.
The quality you can use to cover your floors can also be adapted for your walls with perfect results: on a smooth, plastered substrate, the supporting structure can be created by first fitting a series of wooden laths running at right-angles to the direction of the parquet boards themselves; the size and spacing of the laths will be similar to those used for tongue and groove boarding. The parquet boards will then be laid over this framework. This preparatory phase is fundamental for the prevention of what may be irreparable mistakes. The parquet is fixed to the laths using self-tapping wood screws, reinforcing the bonding to the substrate with a layer of vinyl adhesive.
As an alternative to this method, Berti has developed a patented mounting system in which the parquet wall cladding is fixed to a modular metal framework using steel hooks, with no adhesive required. The framework provides spaces for the passage of electrical wiring, or plumbing or centralised vacuum cleaning systems.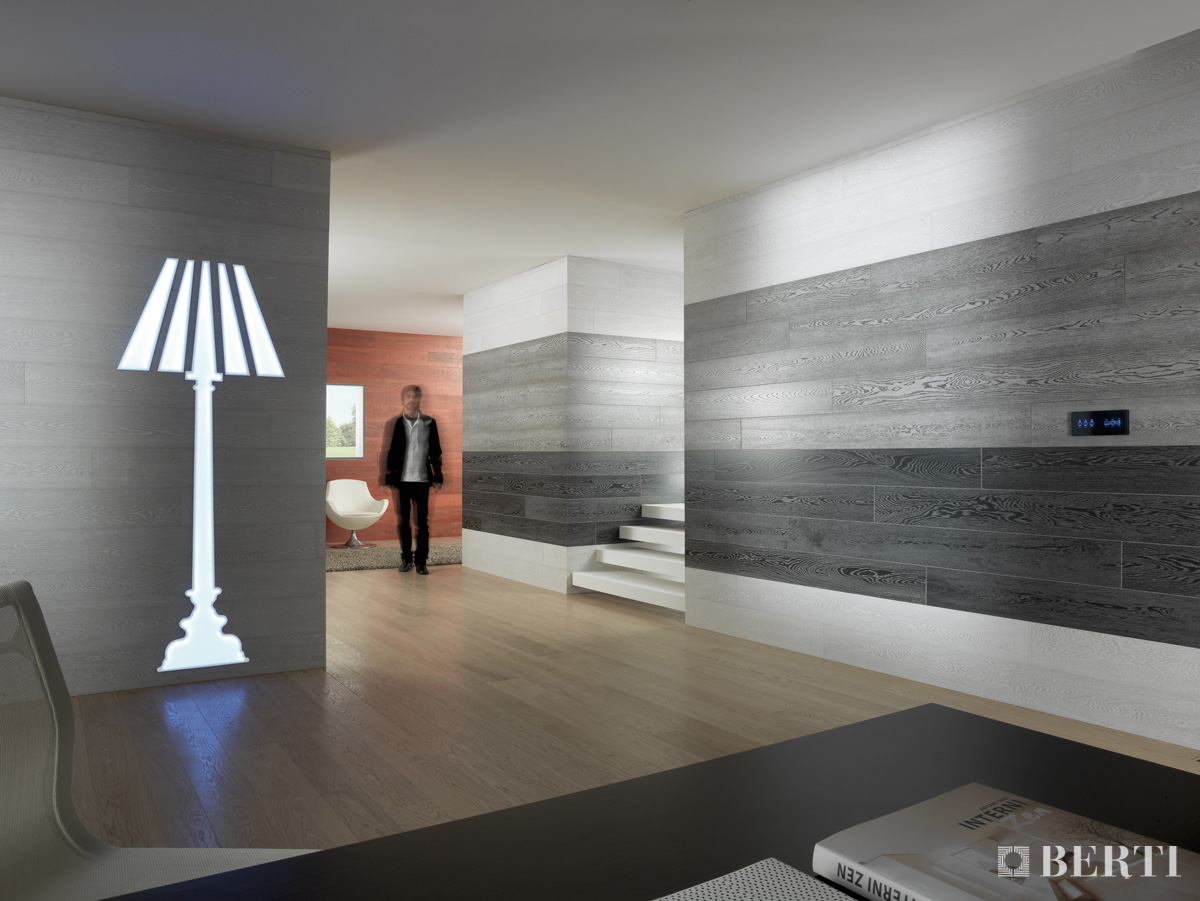 Touch screen systems can also be incorporated in walls with a parquet boiserie finish for state-of-the-art home automation solutions. Or decorative lighting features designed and chosen to suit your personal taste can be fitted. The wall and the parquet integrate to perfection, combining the natural warmth of wood and light sources of modern design. When RGB LED systems are used on parquet, boiseries shine with a new dimension, communicating fresh emotional messages through truly unique modular walls.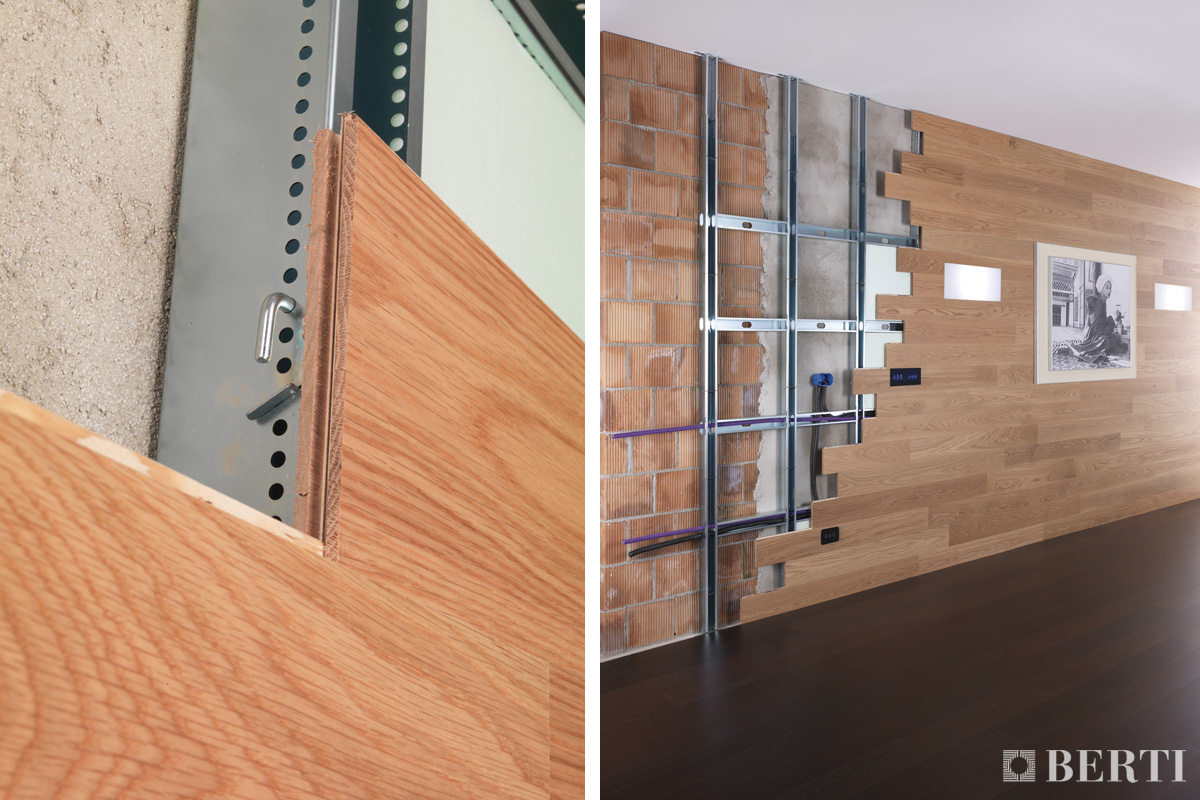 As in all installation operations, in projects of this kind Berti advises you to call in skilled staff: they will provide you with the support you need to create an absolutely flawless boiserie.
A solution with high design values, the boiserie concept draws on an idea with roots in the most traditional furnishing styles, stripped of its artifice to enable you to enjoy parquet on the walls as on the floor.
Leave a comment
Print