Design, made-to-measure

inlaid parquet floors. For those who want to combine

beauty and sustainability

in the same space.
Always passionately oriented towards innovation, Berti Pavimenti Legno is constantly engaged in the design and research of new products to bring to market. The expanding offering therefore includes plenty of new inspirations in the world of inlaid and tailor-made wood flooring, capable of creating unique and made-to-measure spaces for those who dream of them and live in them.
Parquet and resin
Berti Wooden Floor presents a one-of-kind design that has emerged from an ambitious and complex vision in collaboration with Mino Longo, known for his mastery in the artistic use of resin. The design envisages a series of floors and coverings, where inlaid wood is alternated with resin to create a play of perspectives and optical illusions that are unique every single time.
The absolute peculiarity of the parquet floors and coverings proposed here is their non-reproducibility: each and every one of them, in fact, is a unique piece. Created and finished step by step, with craftsmanship that makes every little detail so precious.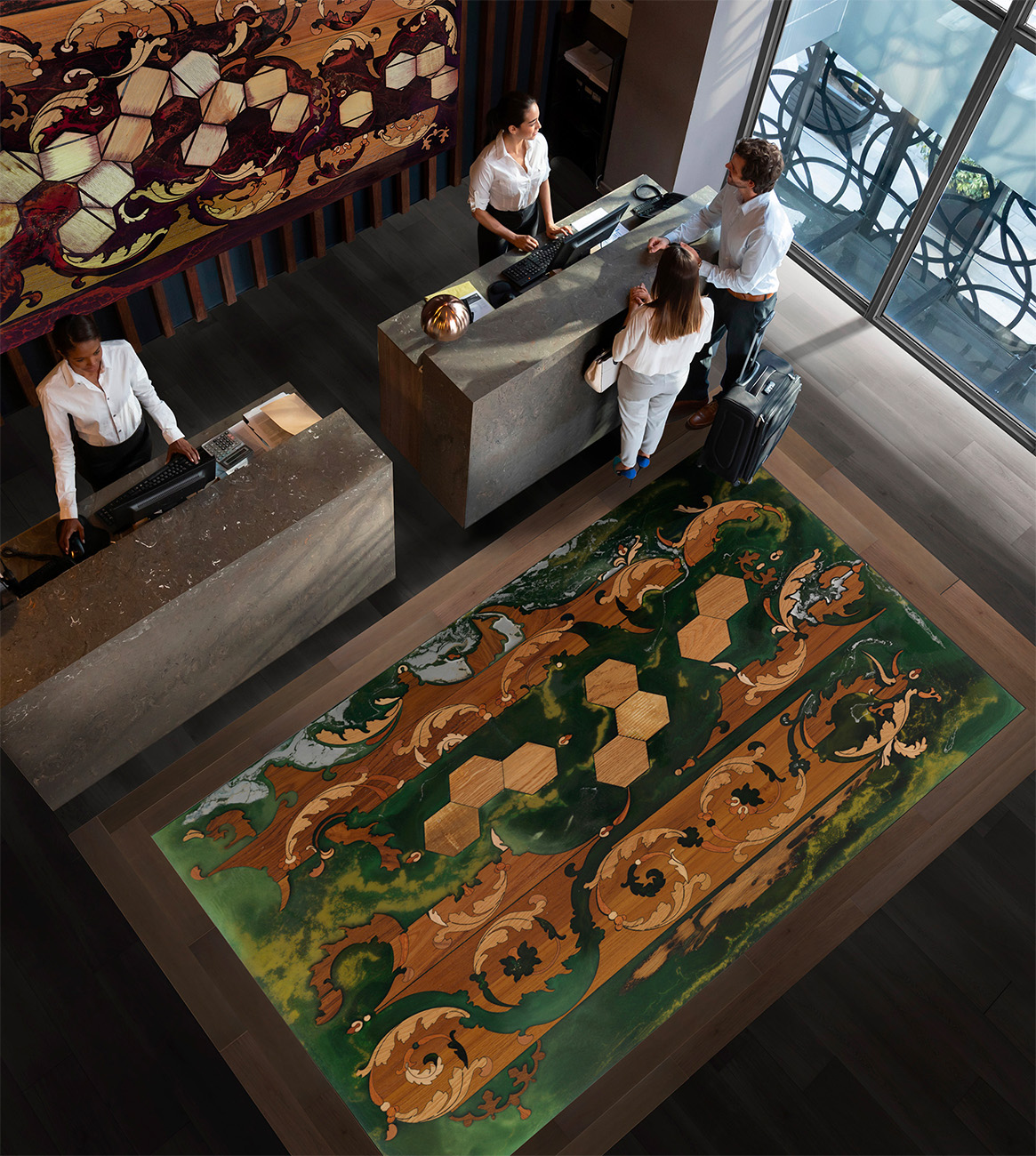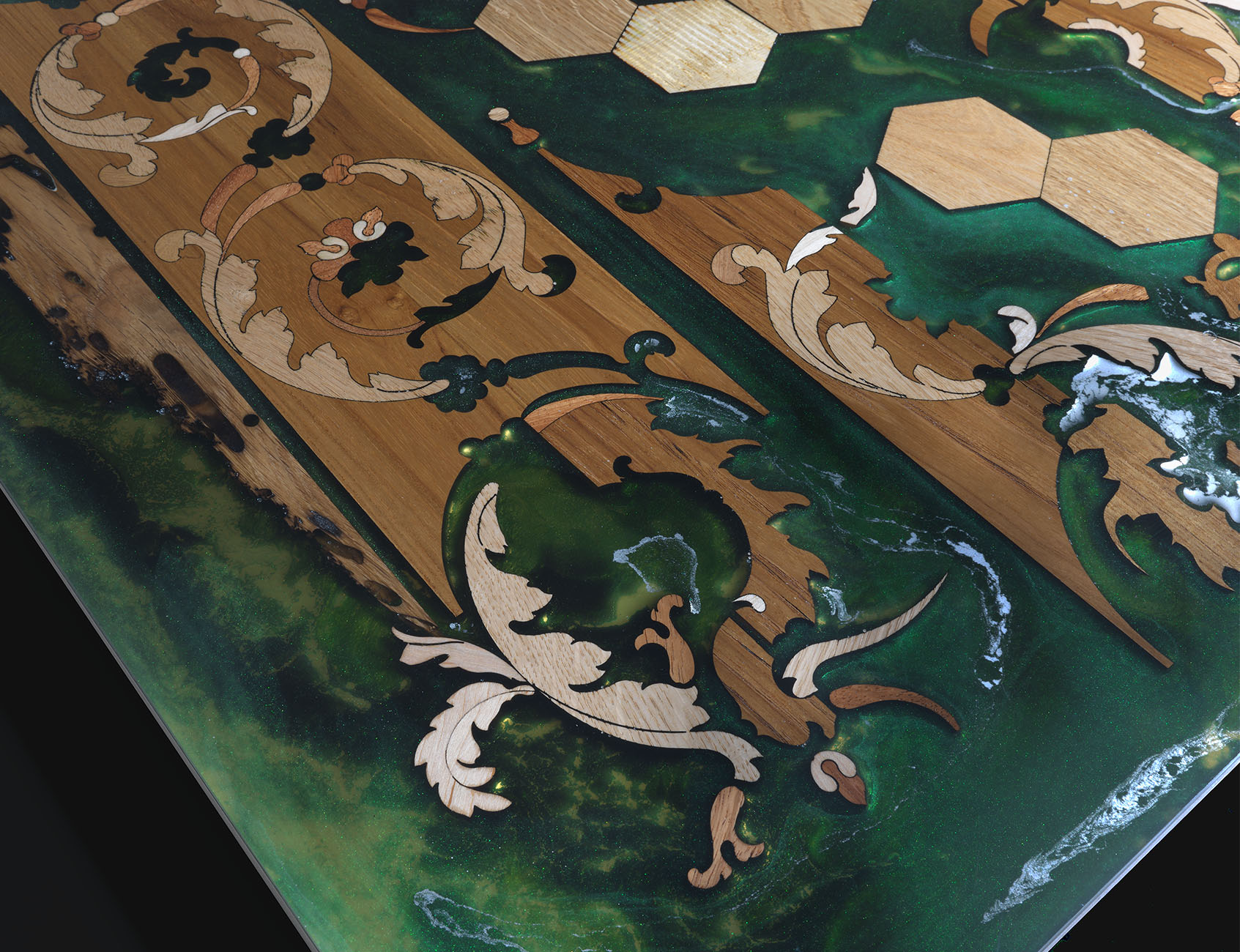 Furnishing with art and bio-based parquet
It is out of respect for nature and the environment that Berti has decided to carry out this project focused on sustainability and the comfort and health of those who will inhabit the spaces. How? By applying the latest green technologies, such as the use of renewable and recycled bio-based materials, combining wood, the greenest of building materials, with plant-based resins that are light, biodegradable and resistant to both water and high temperatures.
Bio-based materials are so called because they have biological origins, and do not include any components of fossil origins, that is, deriving from coal or oil. This guarantees a healthy and safe product, with VOCs certified well below permitted limits. Resin has the advantage that it can be sanded and varnished, and can boast unique chromatic effects.
Photo: pre-finished oak parquet with resin inserts | Customized product on request
The idea of bringing parquet and resin together is nothing new for Berti. The first experimentations with this combination came in 2004 with the Touch Wood exhibition in Verona, where, in collaboration with the contemporary Italian designer and architect Gaetano Pesce, 6 special parquet and resin panels were created. Uniqueness, understood as the production of unique, that is, non-identical, pieces, is a common thread that has always run through the inlaid wood floor and parquet creations that Berti has brought to market.
⤷ See the gallery of the project with Gaetano Pesce
The use of resin has, furthermore, become the distinctive feature, transforming details into elegant decorative coverings, in Berti's Square Space wooden marquetry collection.
⤷ See the collection
Quality made of experience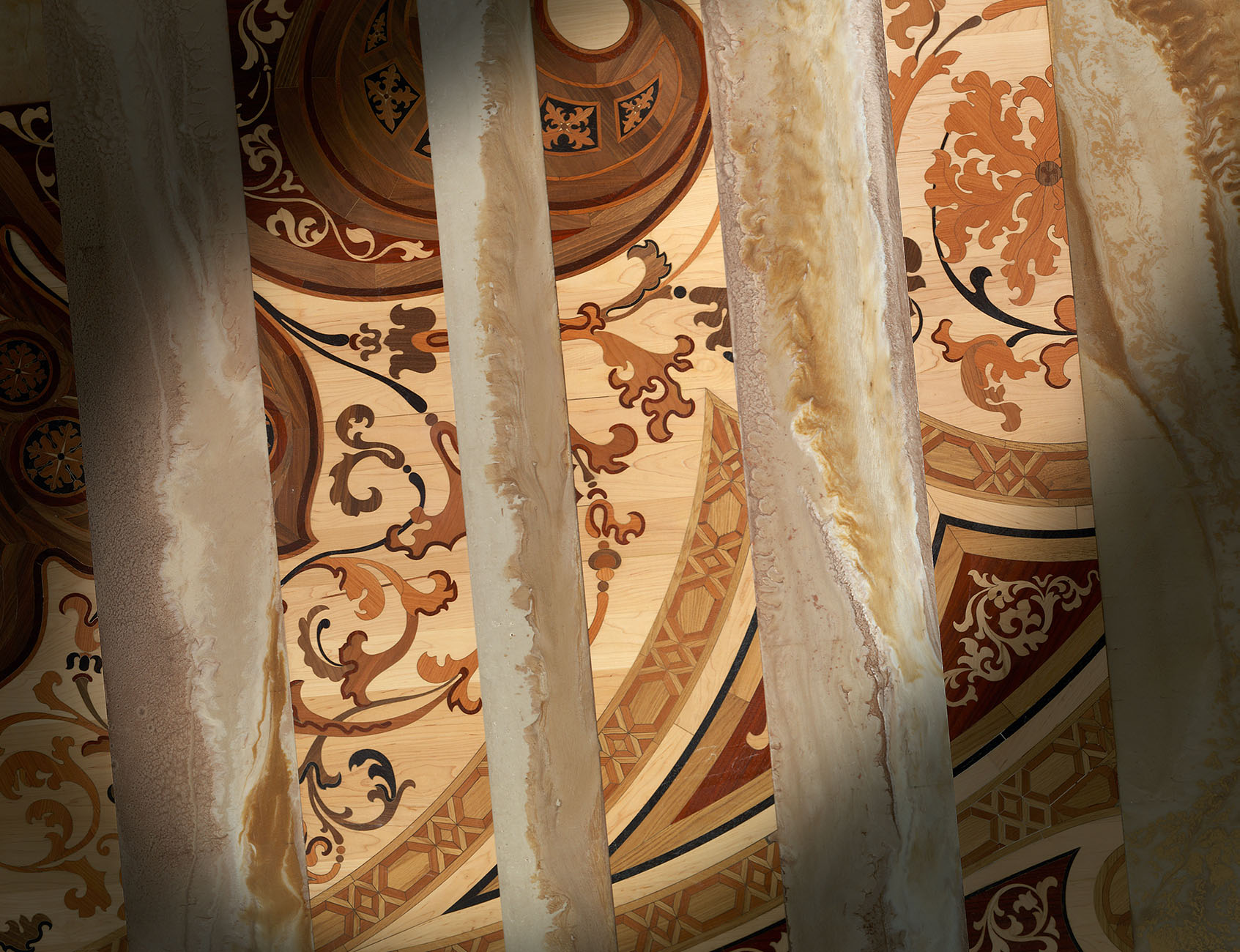 Unique models and creations that become art: quality made of experience and decisive choices focused on the beauty of parquet wood. With this project, Berti wanted to ignite the spark of inspiration of architects, designers and anyone who dreams of such tailor-made creations. Its many years of experience in customizing wooden floors and coverings allows Bert's technical office to interpret and honour any desire or need.
⤷ Ask for a consultation now
Print
Comments Off

on A dream made to measure