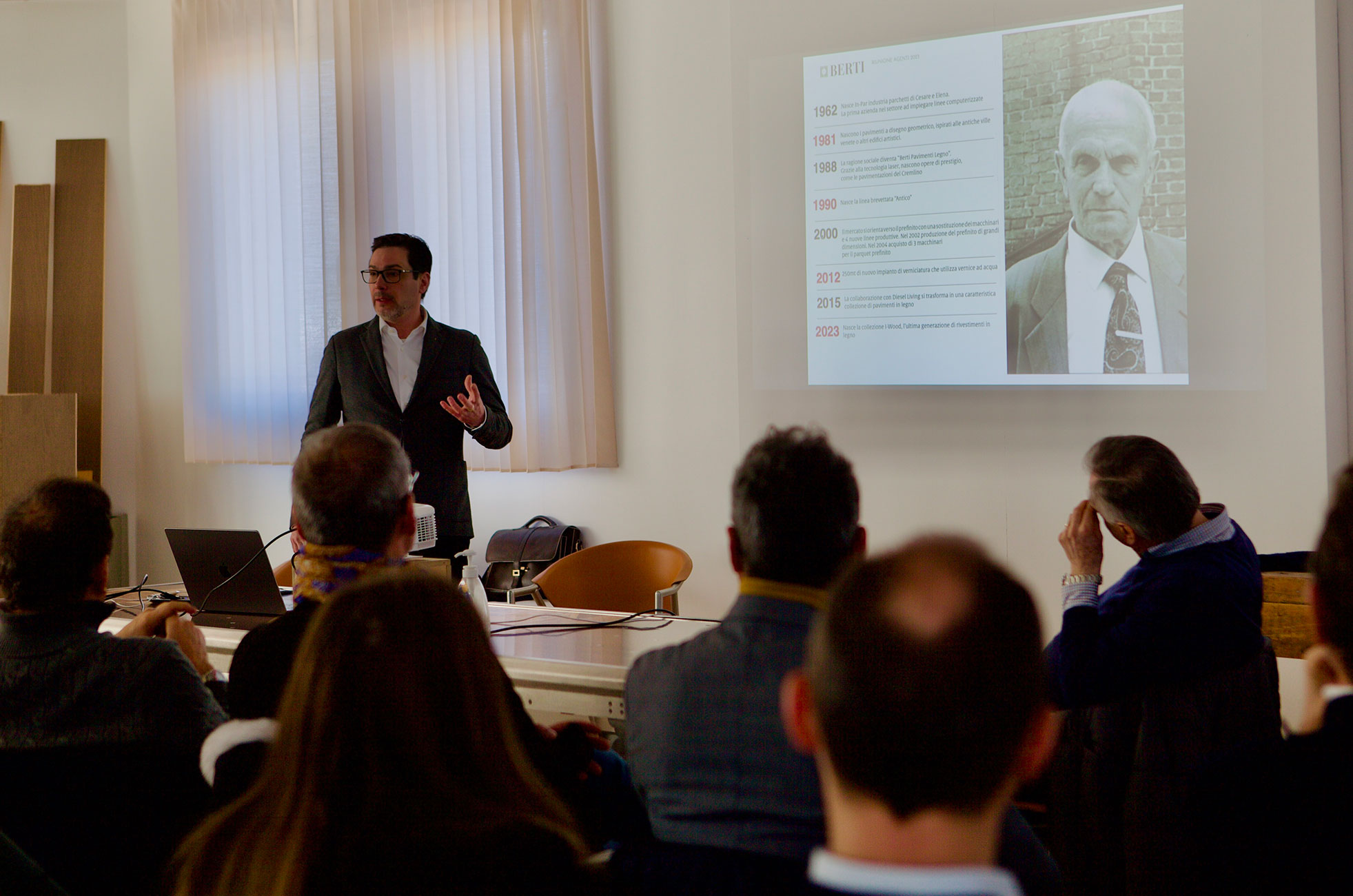 Here we are, together with our Italian Sales Team which has reached Berti Wooden Floor, from north to south, islands included.
For us, the sales meeting has always been a fundamental and precious moment to discuss the results achieved and the steps taken, outline new strategies, analyze specific or general questions, share experiences, and carry out professional updating.
I-Wood was the star of the day. The new collection of oak floors and walls covering, characterized by its ultra-thin structure and extra-strong protective surface finish, for an aesthetic concept with a strongly contemporary imprint.
I-Wood: the latest generation of high-tech floor and wall coverings
The evolution of the wooden floor concept is called "I-Wood". An innovative and modular oak wood flooring system that speaks a highly contemporary aesthetic as an expression of Italian identity.
The groundbreaking character of I-Wood has many souls: ideal as vertical and horizontal wood cladding, it is the accessible and sustainable solution for those who choose wood to furnish.At last, a wooden flooring solution with a flexible and versatile nature. With just 10 mm thickness, this new system guarantees high performance, especially in terms of abrasion resistance. In fact, I-Wood is a certified "high traffic" product (Class 1 fire reaction, BFL s-1).
How did we do it?
Oak veneer

surface layer (only 0.6 millimeters)

7 layers of

birch plywood

with crossed layers (9 millimeters)

A counterbalancing

high-quality wood

layer (only 0.6 millimeters)

7 layers of

"XstremeStrong

" lacquer, studied and developed by Berti.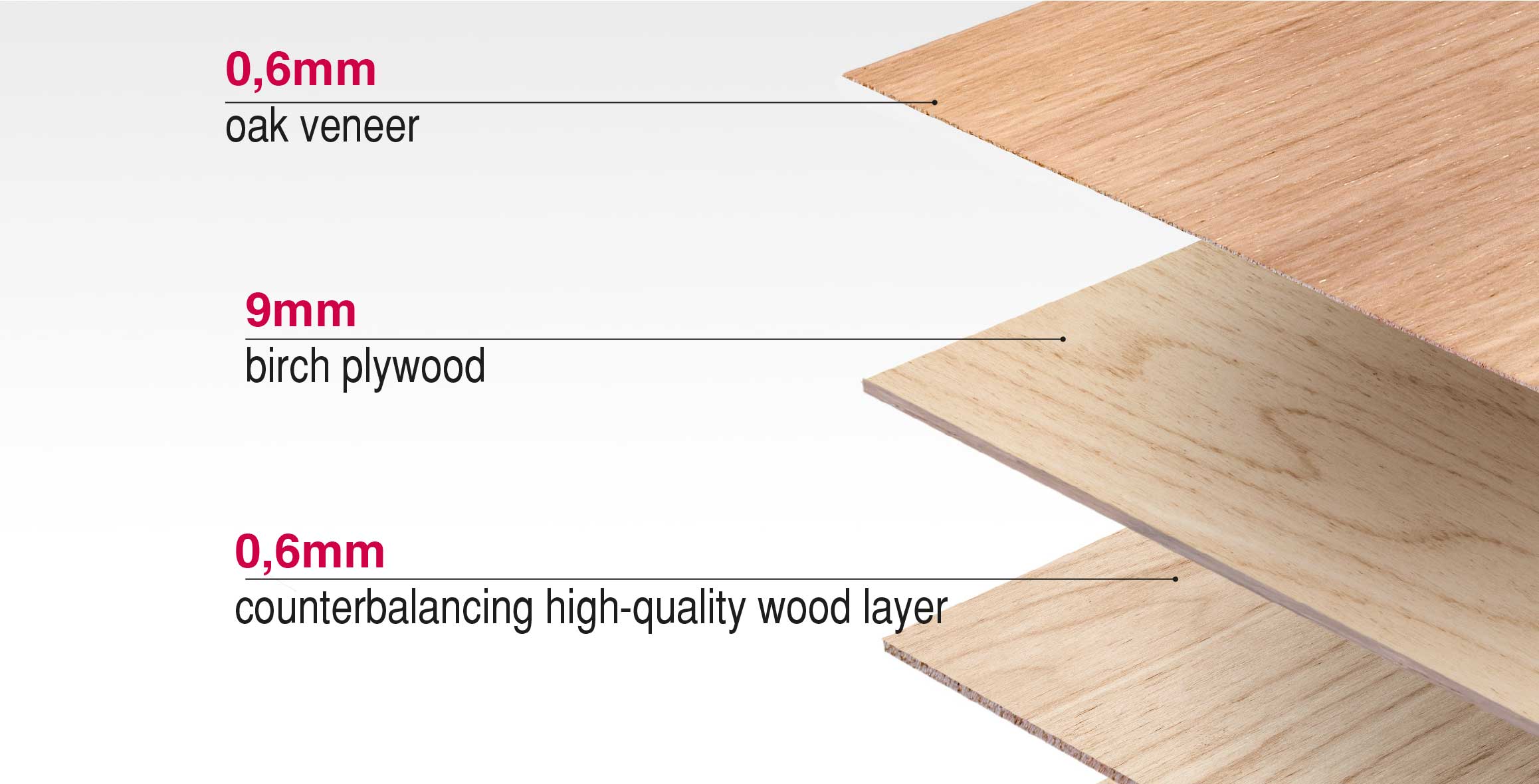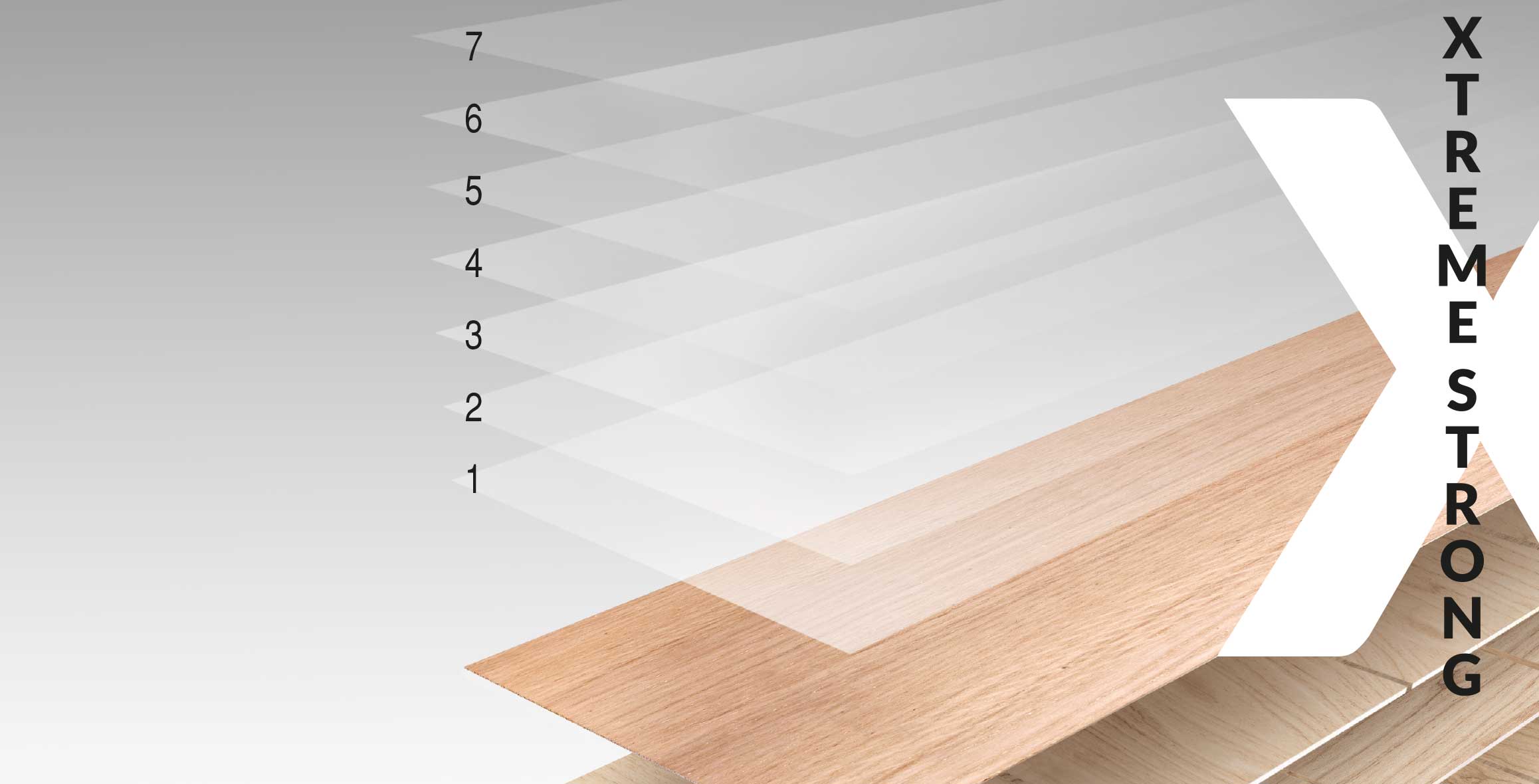 To confirm the stability and reliability of the product range, the I-Wood finishes have been tested according to UNI EN regulations. The result of the "Taber test" (an international test for measuring the abrasion resistance of paints), expressed in the form of number of revolutions required to consume the paint completely and to impair the protection of the wood, confirms Berti "XtremeStrong" lacquer has an abrasion resistance of 200 turns: 100 times stronger than the average on the market and established by the UNI 11622-1:2016 standard.
The collection = vibrant and eclectic
In collaboration with Diesel Living, we propose I-wood using the latest generation of digital printing that is incredibly UV-resistant, without color degradation. The images are produced using state-of-the-art digital printing. Non-toxic, non-flammable, and odorless colors penetrate the wood without altering the microstructure of the surface.The result is perfect visual and material integration.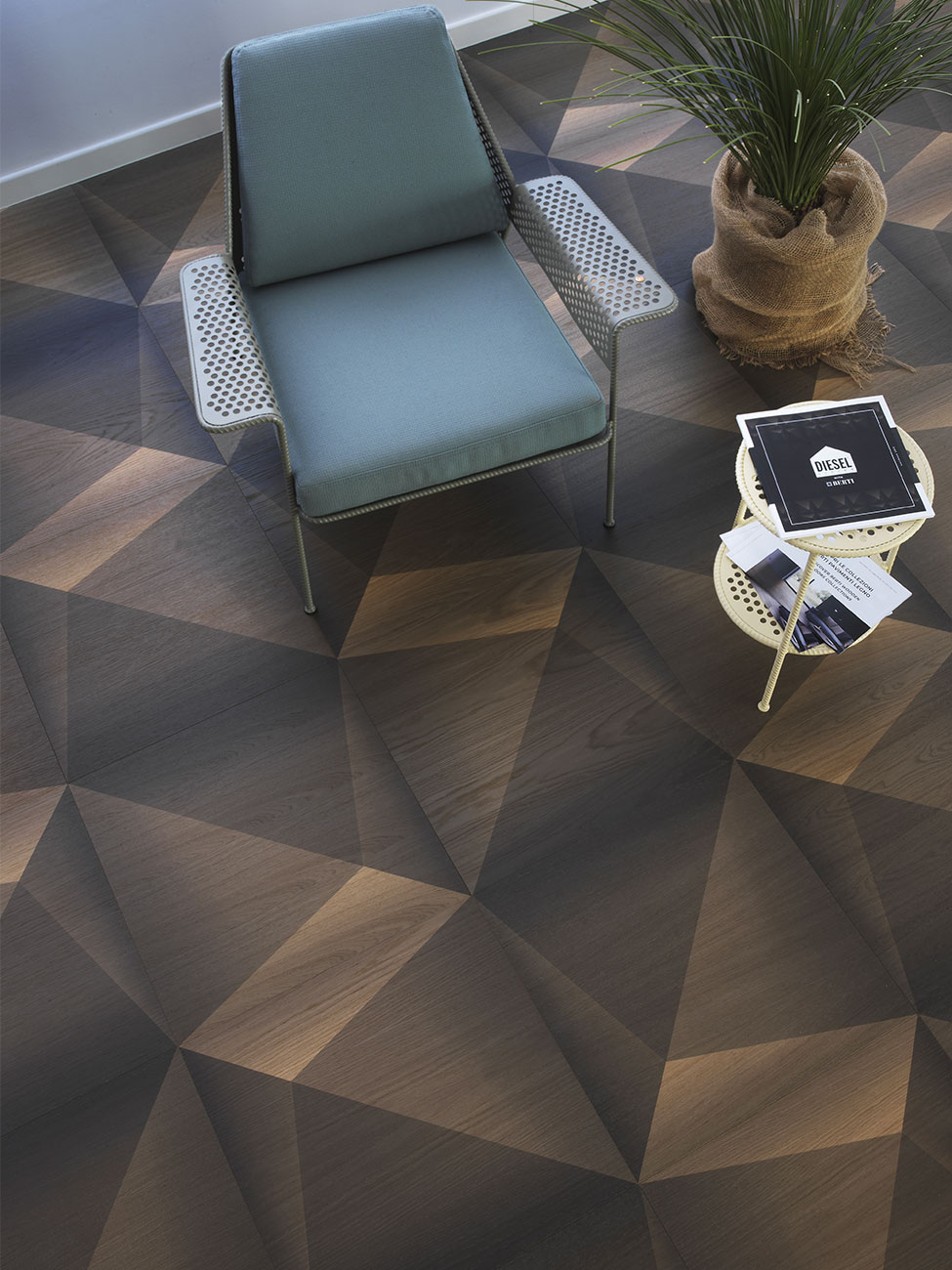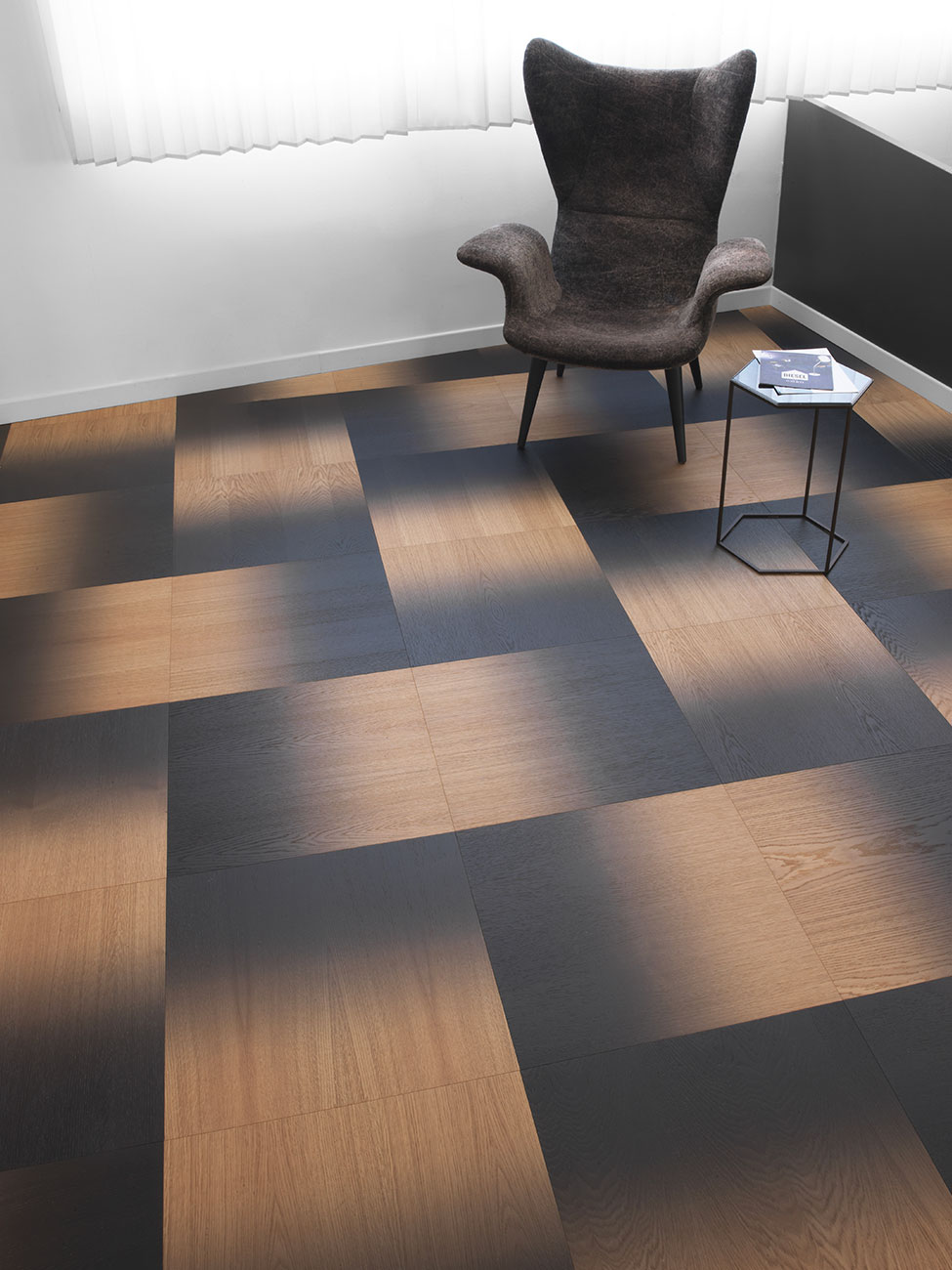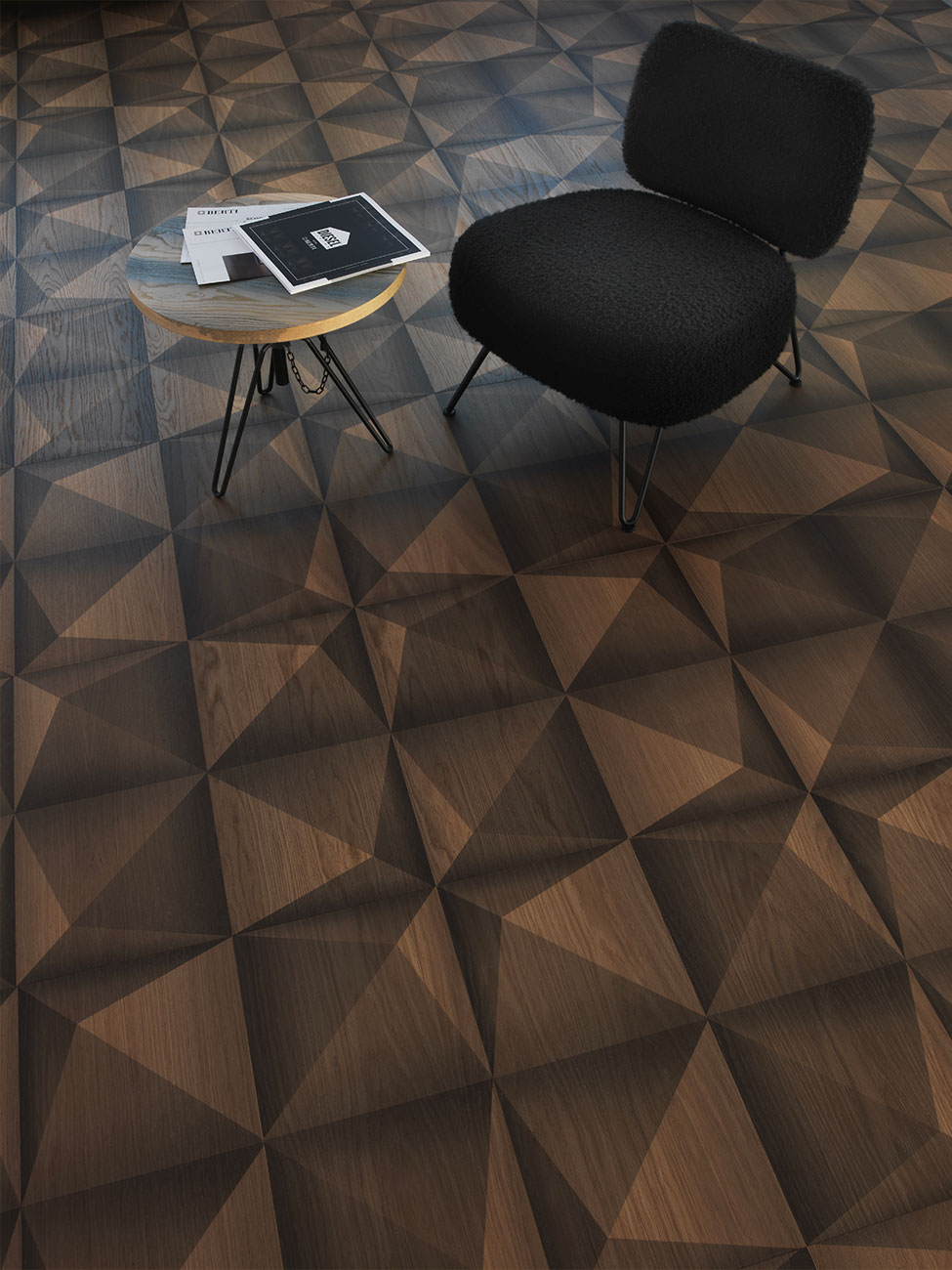 Wood and floor covering, with a unique design and a distinct personality, that stand out for the multiple configuration options. It is possible to interact and play with the positioning and frequency of all designs from dense to sporadic with a range of color variants, to design an even more characteristic space.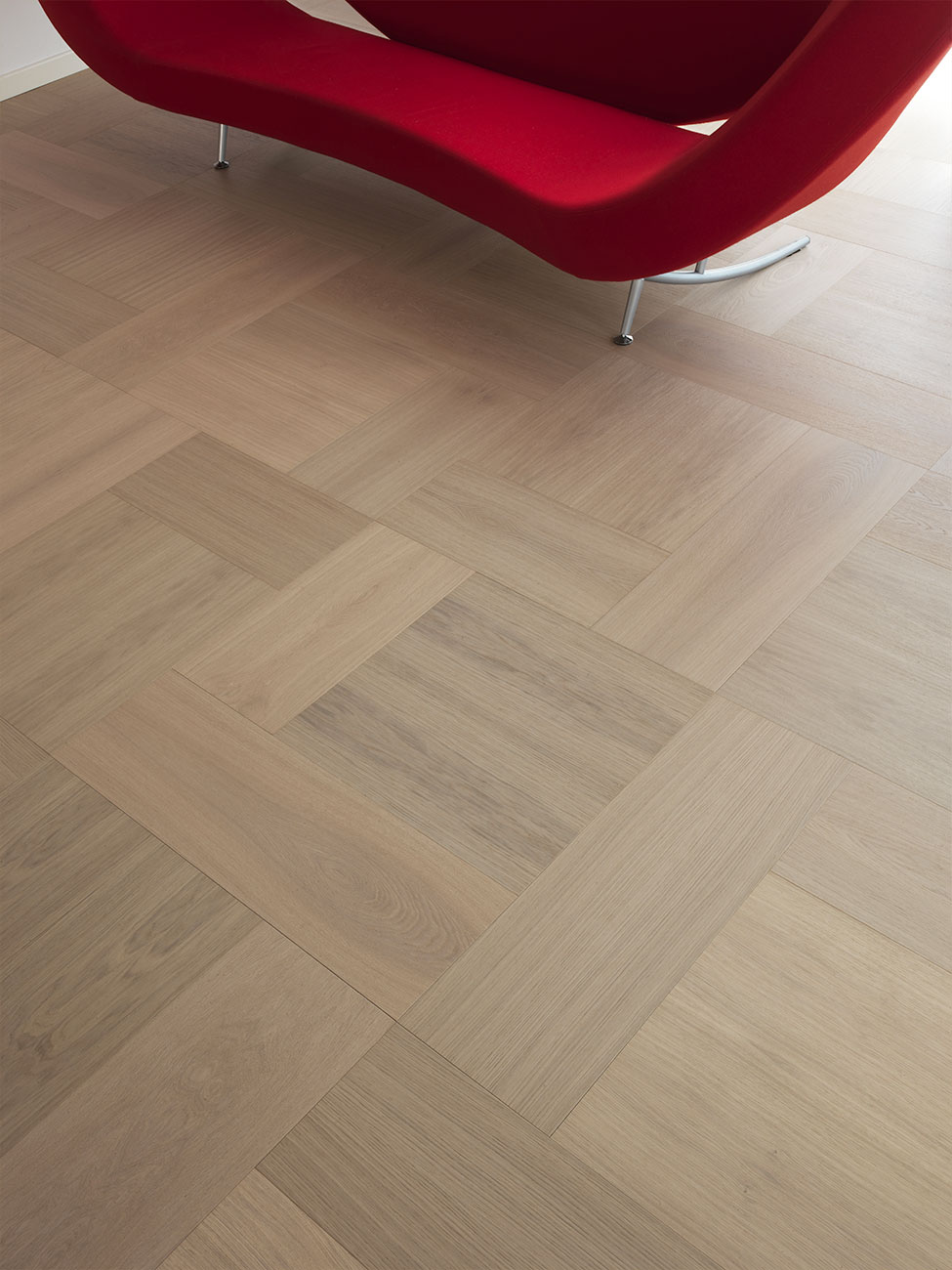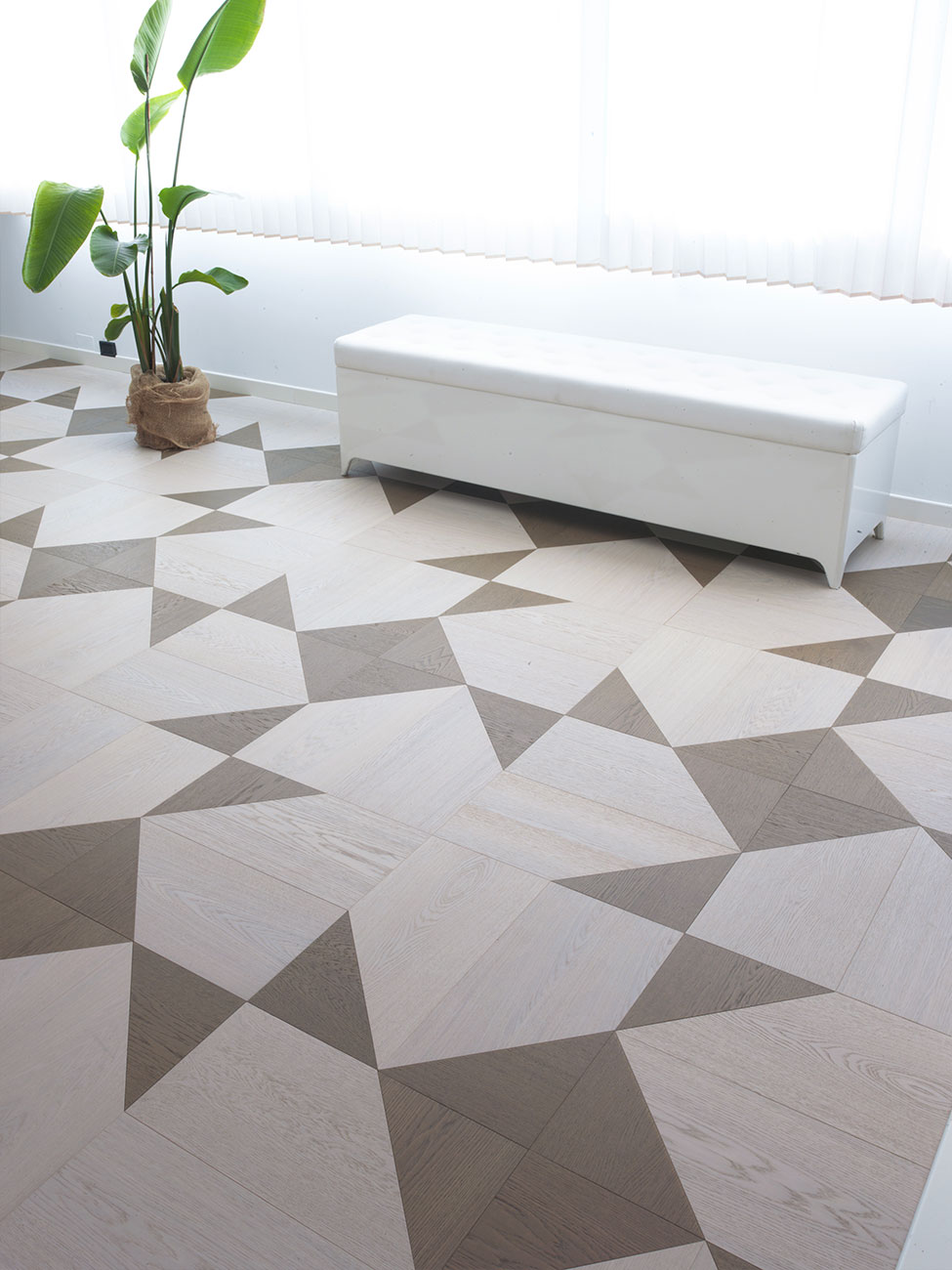 To find out more
↪ Discover the complete collection: https://www.berti.net/en/i-wood-cladding/
↪ Browse the new catalogue: https://www.berti.net/wp-content/uploads/2023/01/berti_I-Wood_catalogo-web_02-112022-1.pdf
Print
Comments Off

on Berti wooden floor: sales meeting and product news