Berti wants to help you every step at the way and be constantly at your side with the advice and guidelines provided through the Berti Tips feature. Once you have chosen your Berti or BertiStudio parquet and laid it in your home, you will be amazed by its quality and beauty. And being a responsible consumer, as we more or less all are today, you will start wondering how to keep your wooden floor covering looking its beautiful best. So how can you keep your parquet looking brand new?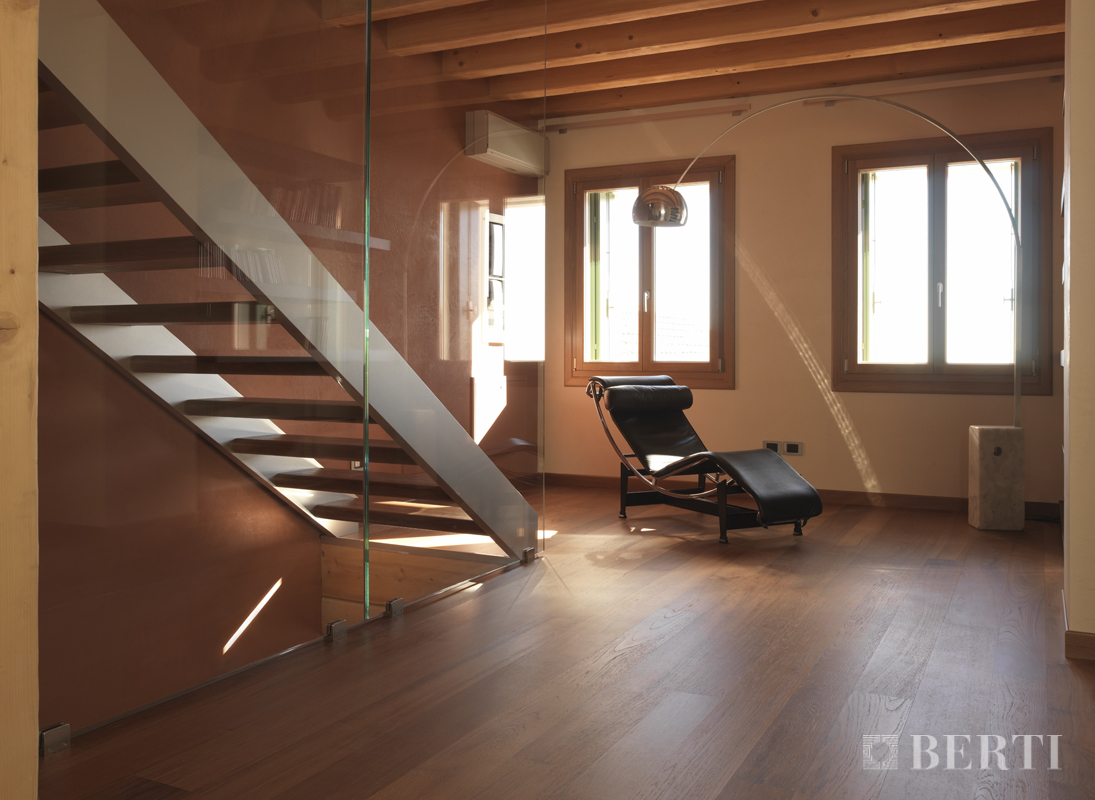 Daily cleaning of pre-finished parquet  is not difficult, since it is a durable floor covering that does not require any special care and attention. This is because a varnished pre-finished parquet has received a special surface finishing treatment which provides absolute guarantees of impressive hardness and resistance to wear and dirt. To keep the wooden floor looking good over time, simply remove the dust deposited on it each day and clean the surface with a well wrung-out damp cloth from time to time. A few drops of neutral parquet cleaner can be added to the water used on the cloth if wished. These quick, simple procedures will keep your parquet clean and conserve it over time.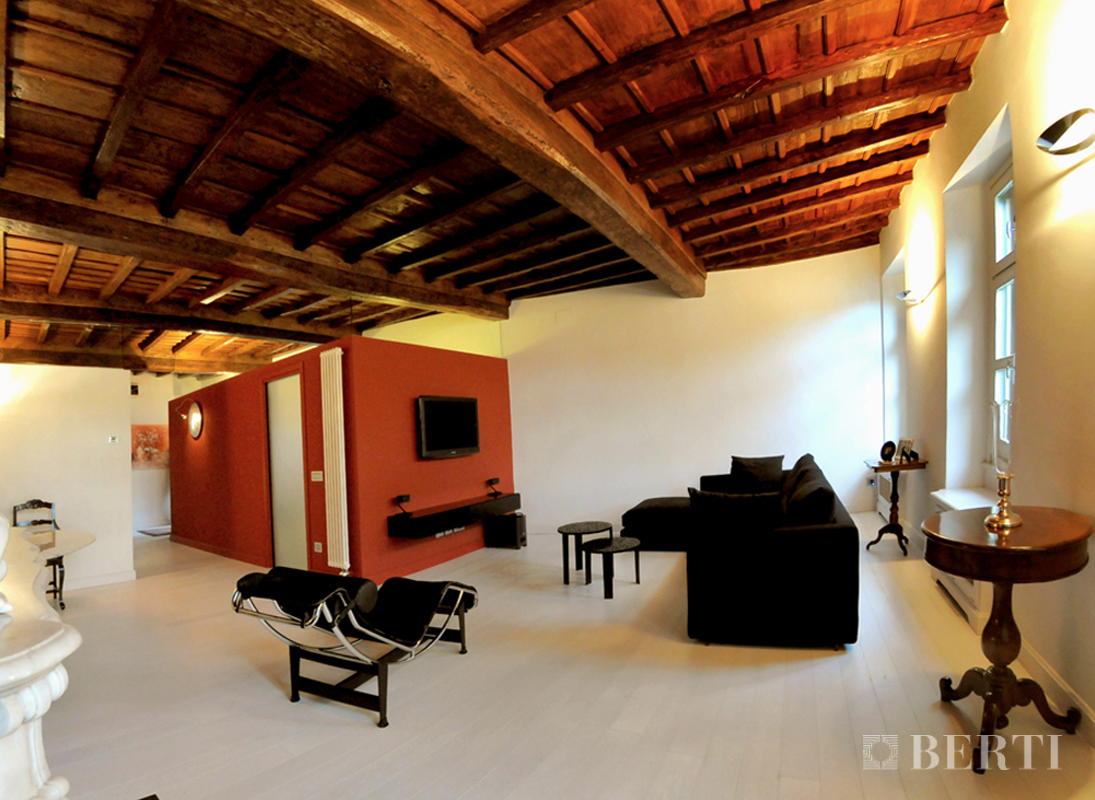 From time to time, you will feel the need to give your parquet a more in-depth cleaning treatment than your usual routine. As producers, we usually advise against the use of over-invasive products, which very often simply create a layer above the parquet that accentuates any streaks and detracts from the wood's natural appearance. If the varnish requires renewal, it is important to use appropriate products, recommended and sold directly by the store where you purchased your floor.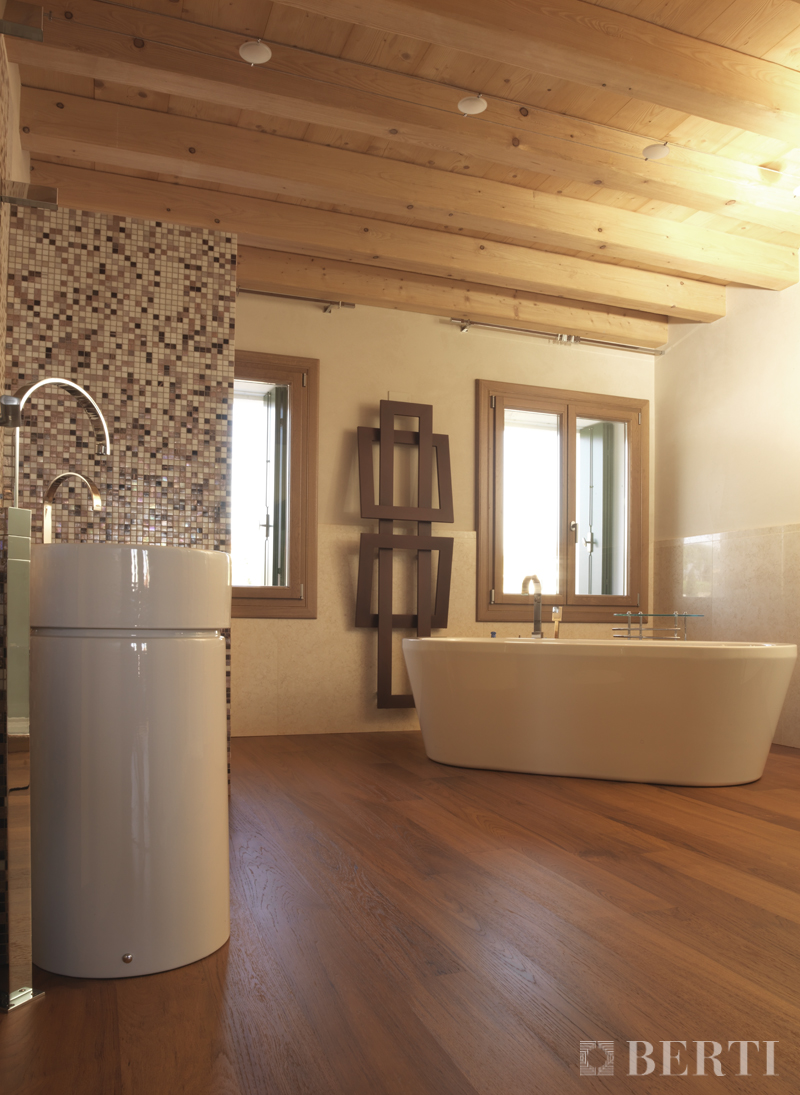 One particularly sensitive issue is theuse of alcohol: this may seem to be a harmless way of cleaning and disinfecting the floor, but it is actually very important to pay attention to the percentage of alcohol used, since it may attack the parquet's varnish and damage it beyond repair. Therefore, Berti recommends use of a minimal concentration of alcohol, to prevent damage of any kind.
Print