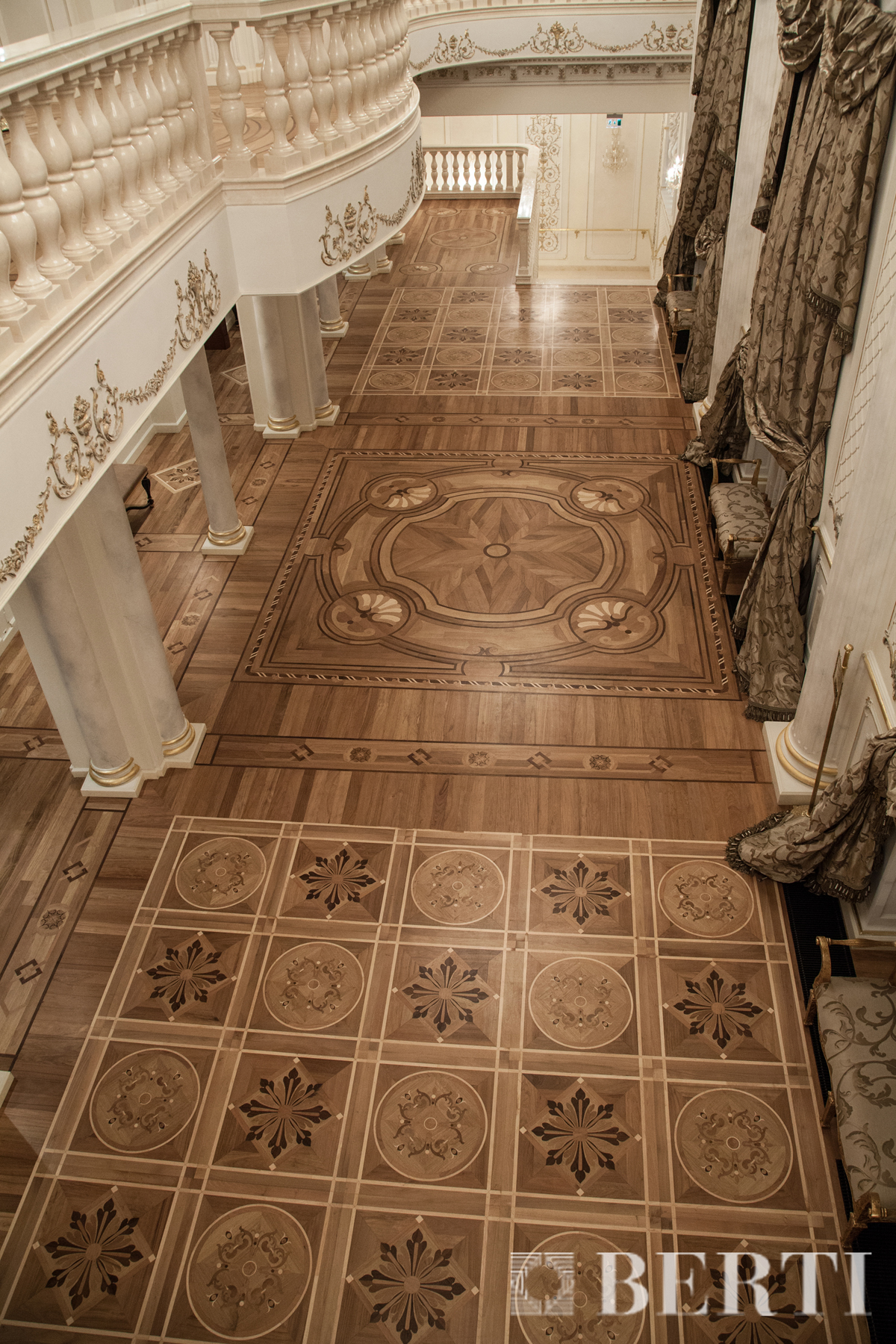 And here we are in Azerbaigian, to be more precise in Baku capital, that's the bigger cultural centre. Baku artistic and cultural overview can count on 30 museum, 7 theaters, 11 colleges, a Philharmonic Society, a film studio, several cinemas and many libraries hosted in the most beautiful buildings in the city.
Back in 2009 the Ministry of Culture in Azerbaigian Republic had launched the refurbishment works for the entire estate. The project will consist of renovation and refurbishment and also others construction works and buildup from scratch. The basic philosophy here is that original materials and techniques must be recalled and safeguarded. The main aim is to bring back the splendour and former magnificence of the historic theatre, that starting from the paste since today houses operatic performances.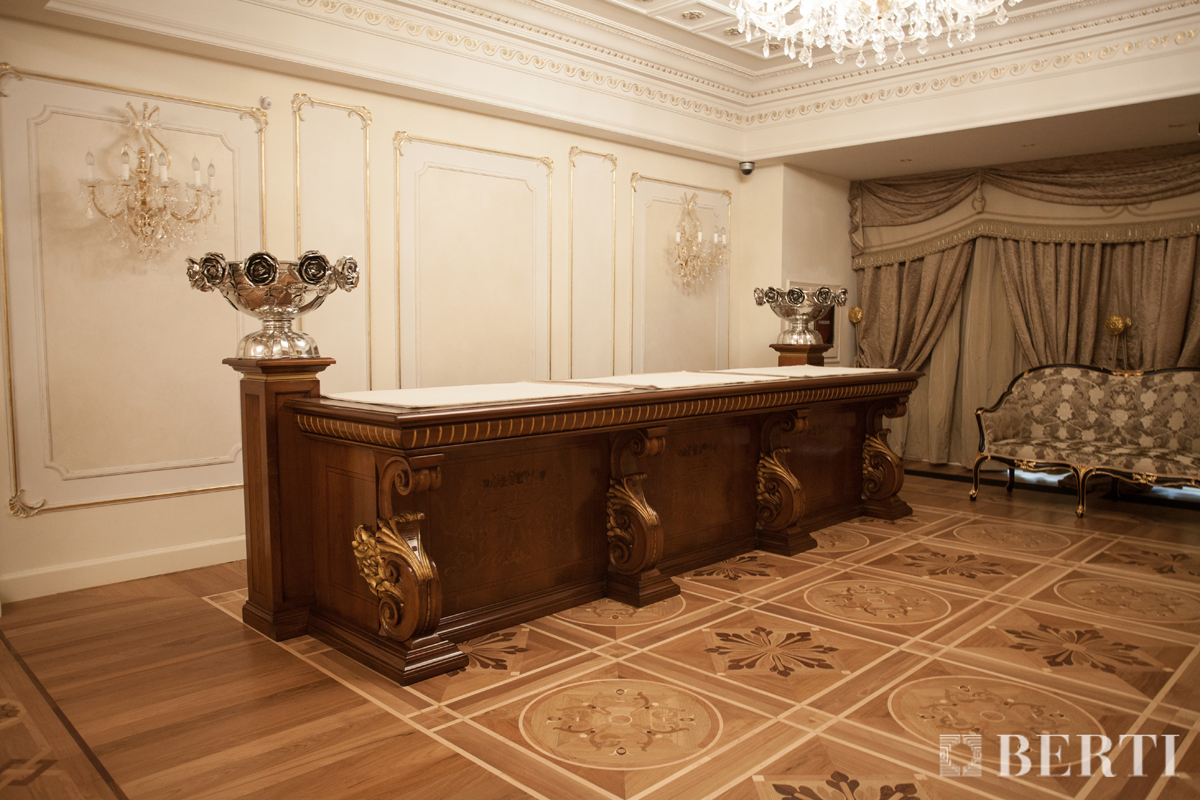 Berti partnership with FontanaGrande, top general contractor, has attended the wood flooring of differents theatre areas: the conference room, the presidential apartment and some foyers. The parquet is a solid wood floor 14mm thick, inlaid with laser technique with the Berti's excellence method worldwide renowned. There is a wide range of wood species: Oak, Cabreuva, Panga, Maple, American Cherry and American Walnut. The marquetry compositions includes pattern wooden floors, borders and inlays decorations custom made according to customer's indication. The wood flooring, like the whole project, has been realized and designed in order to save the imposing style of the historic theatre. By so doing the existing part has been preserved with its original style, and the brand new part can be built perfectly according with the existing part. The renewal intervention has the goal to protect and at the same time to give a new light to the evocative mood of a national historic building.
The National Theatre has been built during the Soviet era, and the restoration has the objective to give a classic late Baroque style to the theatre with clear recall to the Italian Theatre particularly common during the Eighteenth and Nineteenth Centuries.
For the complete photo gallery please follow this link: National Theatre of music comedy in Baku
Print