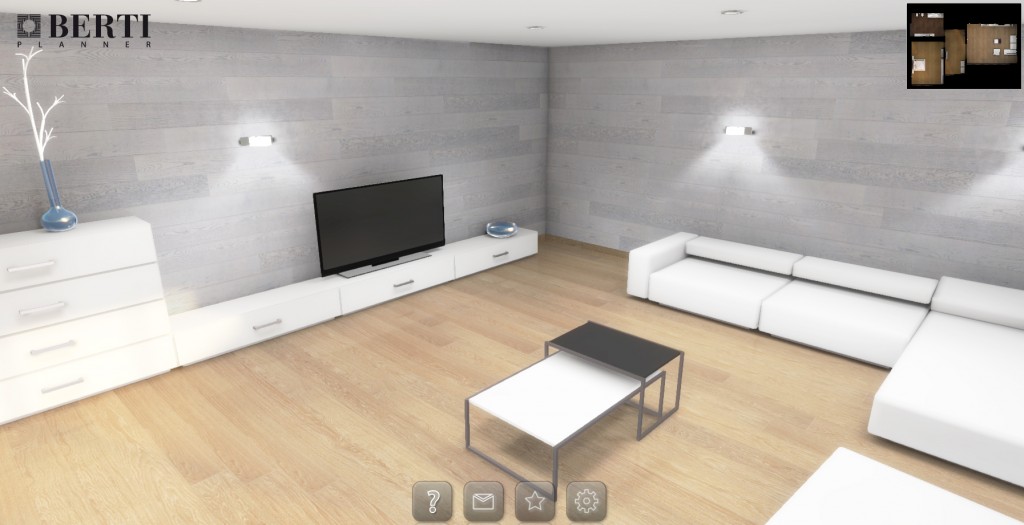 The first planner for wooden floors and parquet is just born: Berti has created a tool where anyone can design the interiors of a standard apartment made up of a living room, a hallway, a bedroom and a bathroom. You don't necessarily have to consult an architect or use an expensive software.
In the www.berti.net homepage you can realize a full simulation directly on line. You can move along the room, and select the different wooden floors. You can change the walls and also switch the color of the furnishings.
The Berti Planner, in fact, is an online website that allow you to realize a plan for your home, in a simple and intuitive way. It's a free online application that, thanks to outfitted schemes of furnishings, let you to plan a flat and to put the finishing touches of the Berti and BertiStudio collections, just like an architect would do.
Berti Planner is the best way to weigh up an interior design changeover or to place your new purchasings. In the following steps you can ask the professional opinion of a designer or an architect at any moment, but in the meantime you can form an overall idea using the Berti Planner.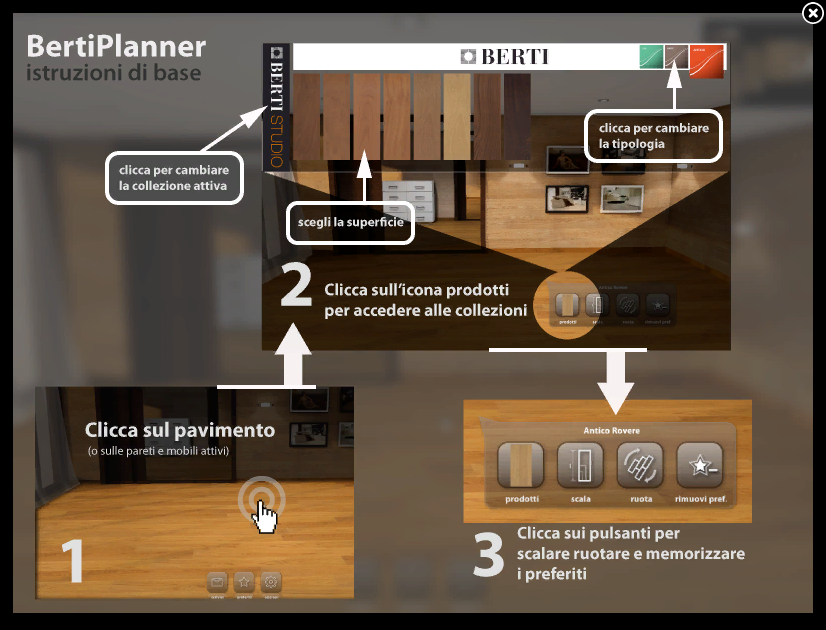 The welcome is a very helpful screen that will help the users to orient themselves between the instructions to use at best the planner.
One of the options is the favorite list, where you can keep track of the products that you have noticed during the different tries.
Every Berti and BertiStudio product may be chosen as floor or as wall cladding. You can also select the planks dimension and the laying sense of direction to find the solution more suitable to your requirements.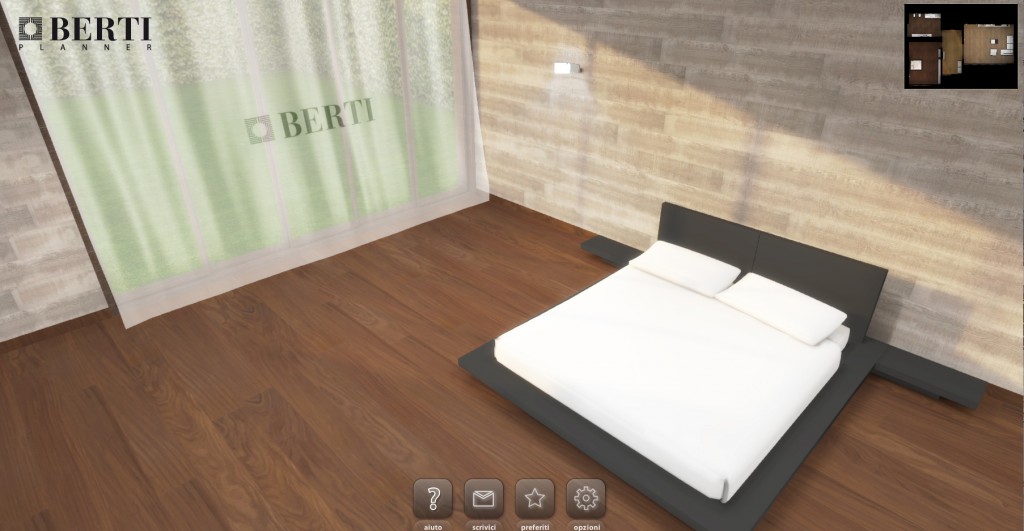 For any question, demand, request or simply to keep track of the choices you can send an email at any time, thanks to the Write us button.
With Berti Planner you become the interior designer. You are the building surveyor and you are the architect. Your home will be the result of your work and your inventiveness. And all that is just a click away.
Click here to begin the Berti Planner experience!
Print