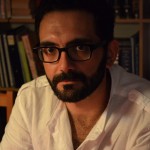 Berti returns to its regular Chat&Coffee feature to discover a young design talent who, like us, sees parquet as a key interior design material. He is Vincenzo Provenzano, who has been working in Jeddah since 2010 as Chief Architect for the UDG (Urban Design Group) firm. After initial training with local practices, he went on to specialise in sustainability and environmentally compatible architecture. He has been in Jeddah (KSA) since 2010. We met him for a chat and for privileged insight into the interesting Saudi Arabian market, a constant source of new developments and projects.
What drives young Italian architects like you to move abroad?
I could give the obvious answer that in difficult economic times like the present, the main reason why we go abroad is simply to find a job.
In actual fact, the problem is much more complex than it seems, since in Italy the latest generations of architects have generally encountered a series of obstacles when they have sought employment, both in the private sector and with local government.
In the private sector in particularly, in my view during the last few years in Italy the status of the architect as a professional has gradually fallen. Alongside there has been a dramatic slump in the construction industry, which has also affected the rest of Europe.
But in the final analysis, the main reason why we decide to make a fresh start, often because we are tired of the difficulties we meet at home, is because we want to work in a more dynamic context than we would find in Italy: in my case, I have the opportunity to work on projects in Saudi Arabia, a country that is growing fast and has no lack of financial resources. The same thing is also happening in many other fields. Many young professionals and academics, who have no chance to make a name for themselves in Italy, go abroad, where they manage to succeed, partly because they are encouraged by more favourable contexts.
Do you like working in Saudi Arabia? What are this market's main challenges and opportunities?
I consider myself rather lucky: I work as Chief Architect for a young, professional firm that is constantly expanding. UDG (Urban Design Group) was founded as an interior design firm, but it is gradually also making a name for itself in the field of architecture: it is my task to gain a larger and larger share of this market by offering quality architectural design that marks a clear contrast with the local architectural style, which is often still based on rather old-fashioned concepts. Obviously, here I often have the opportunity to handle quite important projects, in terms not only of size, which is well above our standards, but also with regard to the quality of the materials used and customised fittings.
How important is Made in Italy and how is it viewed abroad?
Here in Saudi Arabia, and in the Middle East in general, Made in Italy enjoy great prestige: customers are well aware that if they want quality finishings and furnishings, they must look to the Italian market, which is definitely synonymous with luxury.
Italian architects also enjoy a fair degree of respect, due not only to the high standing which Italy enjoys in this area and worldwide, but also to the education we receive at our universities, which we ourselves often fail to appreciate.
Can you tell us about one of your projects in particular?
The project I'm working on at the moment, which is now nearing completion, is a complex of four homes by the sea in a recently developed area to the north of Jeddah.
It is an expansion of a recently constructed resort in Balinese style overlooking the Red Sea: the client wanted to expand it and create a separate section of four homes for his children.
Since the lot available is long and narrow, with the short side overlooking the sea, the main problem was how to give all the homes a sea view.
My idea was intended to solve this problem while also offering a contemporary take on Balinese architecture, not only in form but also, and above all, in substance. I therefore started from the typical shapes of Balinese buildings, but without necessarily giving too much weight to their traditional decorative features.
The four homes were therefore combined in a single complex (based on a module of 1.20×1.20 metres) in four different structures arranged in a U around a central courtyard with the open side facing towards the sea. The fundamental features were a number of platforms on different levels, descending towards the sea, in Bianco Inici marble, alternating with several pools, gardens and a swimming-pool set underneath an arcade on the ground floor.
It was all conceived as an alternation of solid and empty volumes, attempting to gain the greatest possible continuity between the indoor and outdoor areas.  The solid forms are windowless rectangular stone blocks which contain the bathrooms and other utility facilities, while the empty volumes consist of large sliding windows in Iroko wood frames, treated to filter the sunlight.
Basically, three materials were used: stone, marble and wood. Slightly polished stone was used to to finish the façades and some of the interiors. Marble (size 60×120 cm and 120×120 cm, with steel brushed finish) was used for most of the indoor and outdoor floor coverings and pavings. Wood was chosen, on the other hand, for some interior and exterior wall coverings and for the bedroom floors. The parquet used is a mocha oak produced by Berti especially for this project: I needed a dark wood in the same shade as the door and window frames and the bare beams, which would also withstand damp to allow its use to be extended to the bathrooms, which in many cases open into their respective bedrooms. Berti provided the ideal solution to this requirement. It is a heat treated oak, which has been subjected to a sophisticated process to increase the cohesion and compactness of its fibres, while also giving excellent mechanical properties and strength. The heat treatment gives the wood a uniform dark colour, with the time and temperature carefully set to obtain the shade required by the context.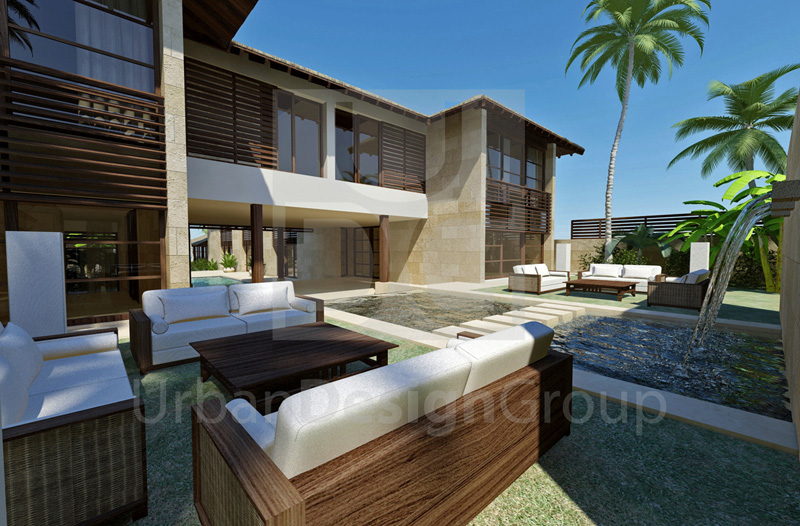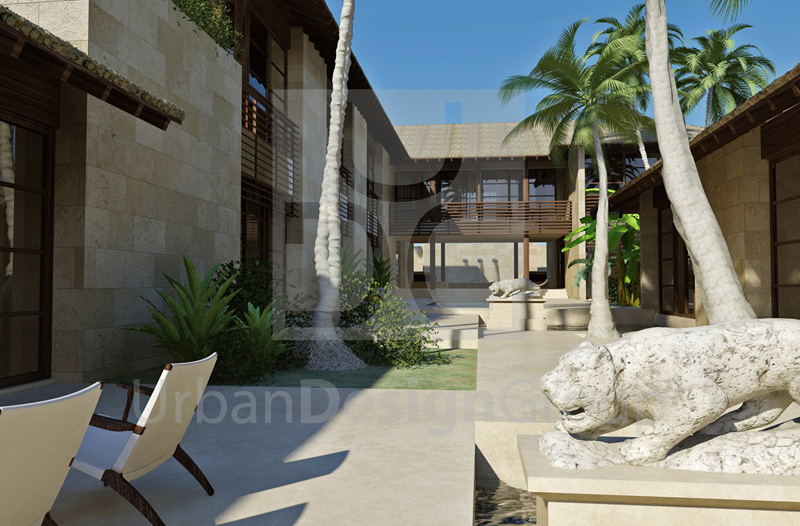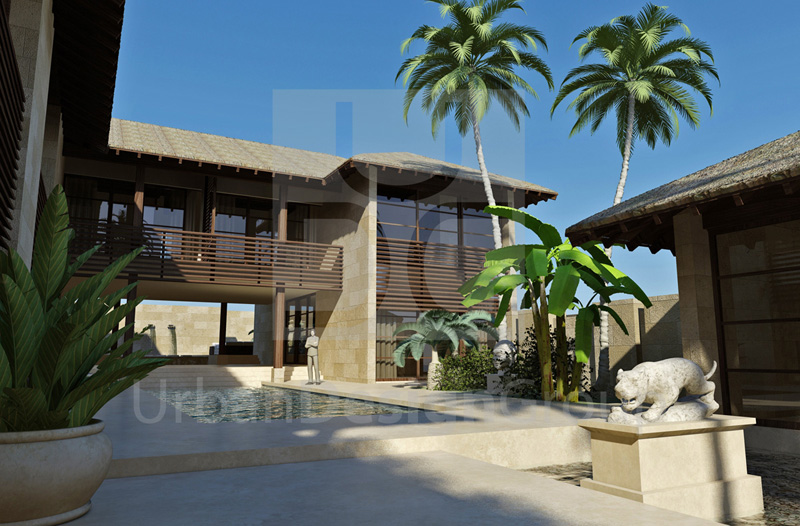 Print