During November 24th a group of architects from Russia made a tour to Berti Wooden Floors' manufacturing plants. This has been the chance to make grow an important partnership with a company based in Moscow that cooperates with Berti since 2008, especially for projects featuring BertiStudio parquet and laser inlays. We had planned together this meeting to increase our collaborative working relationship in more productive and profitable ways. Therefore, it's been a real pleasure to give our welcome to this group of international professionals to experience the different productive steps at first hand, in order to catch the value created by Berti.
The complete production cycle is made in Berti's establishments: conception, gluing, varnishing, profiling and surface finishes. During the tour we make a stop to look at the new varnishing line, a 250 meter long lacquering line, and to look at the laser department to value the different steps of our hand-crafted production that characterize Berti's inlays composition.
All the production stages are made with advanced machinery and equipments constantly controlled, for a first class product that express our 40 years of experience. Berti guarantees quality thanks to the attention to every single production stage.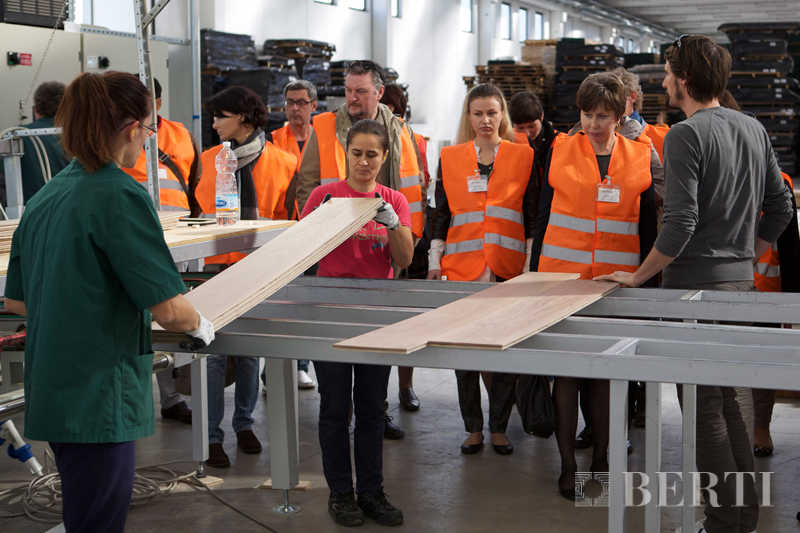 The Russian architects have been particularly interested to BertiStudio wooden floors where emotional and tactile sensation rise from wood features matching finishes and colouring that enhance wood's grain and surface.
Here there are some photos of the day. At the end of the tour we have a dinner all together to share not only work but also some relaxing moments.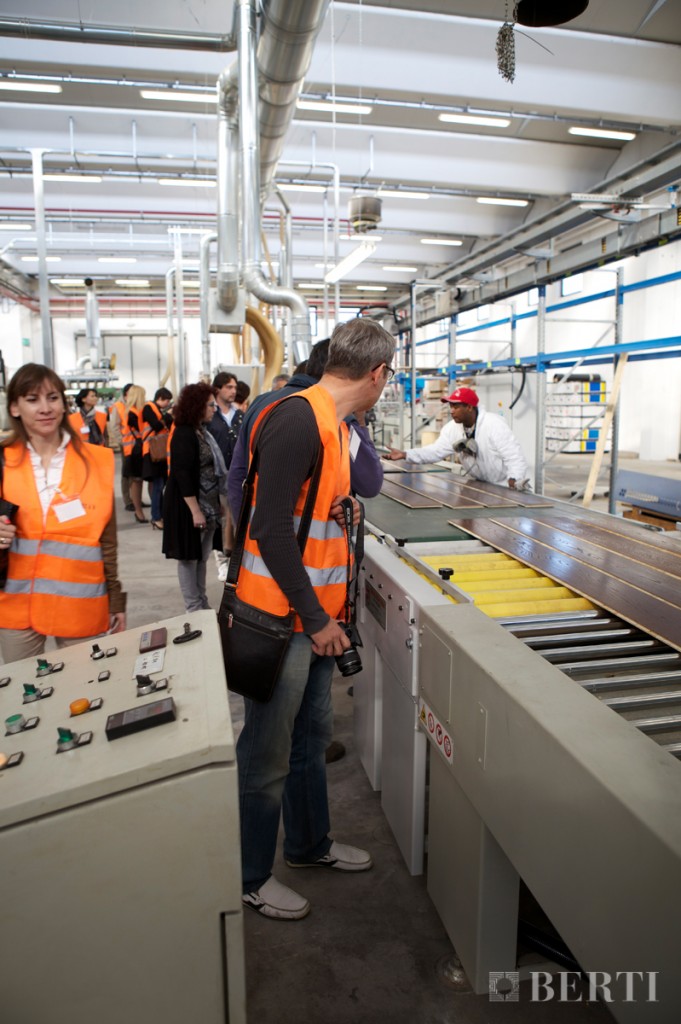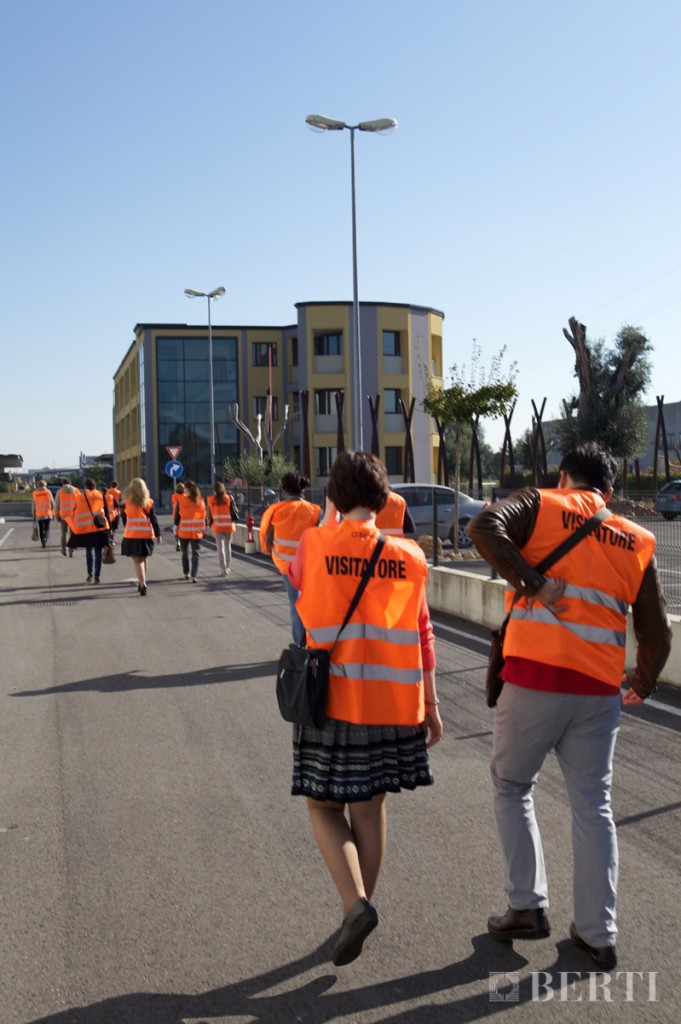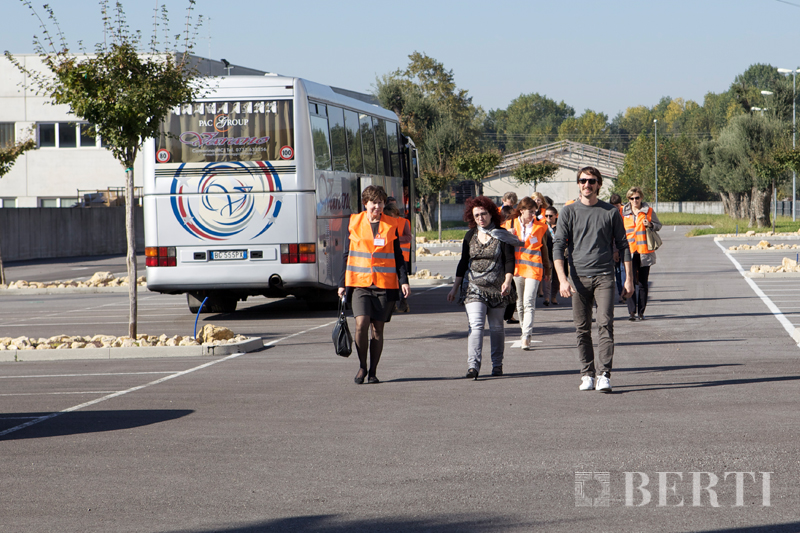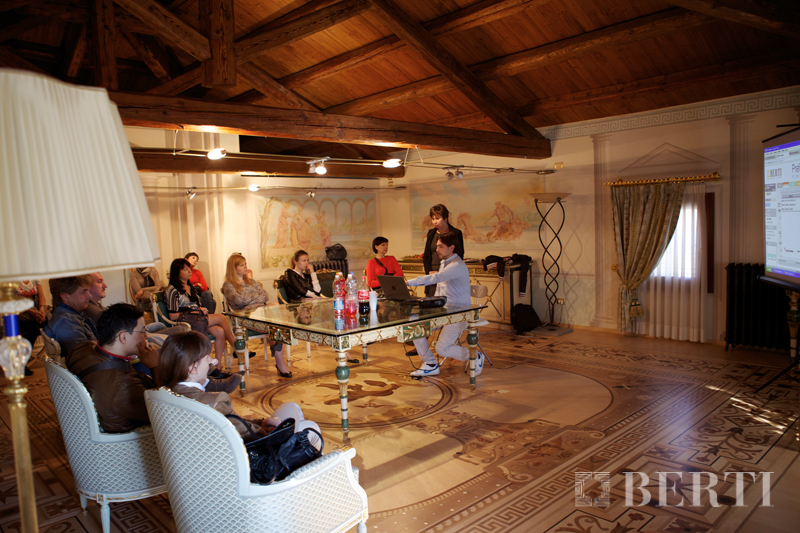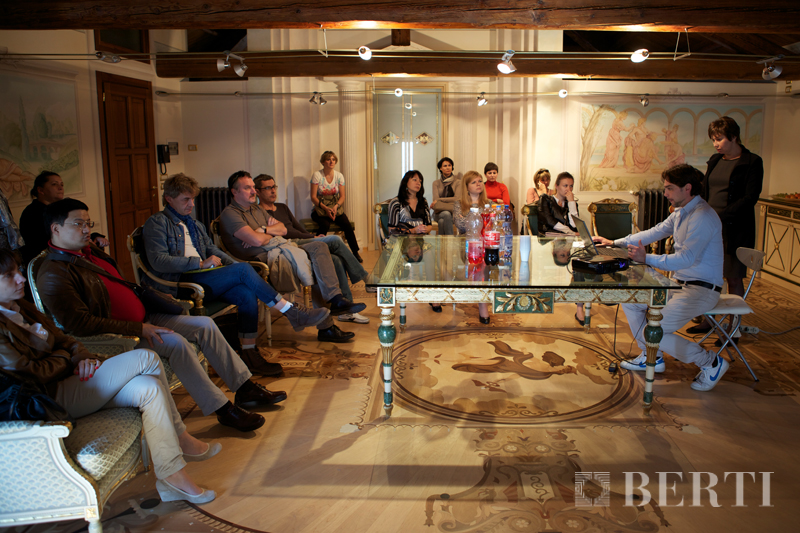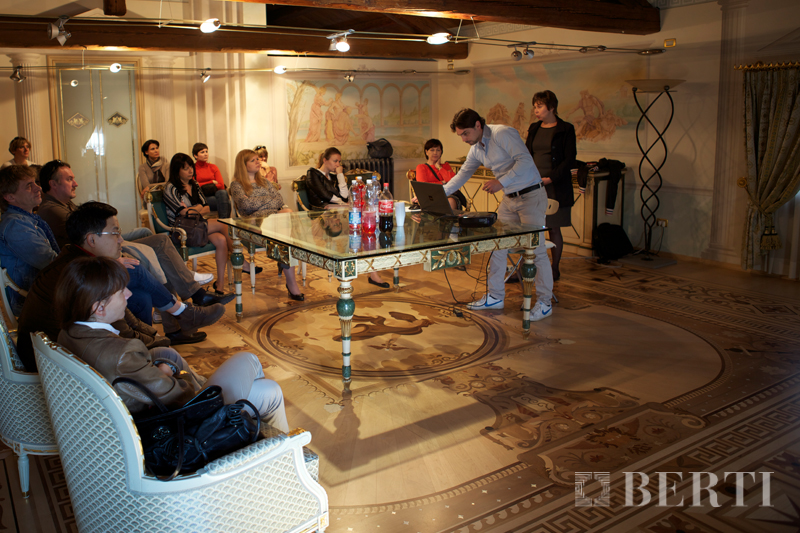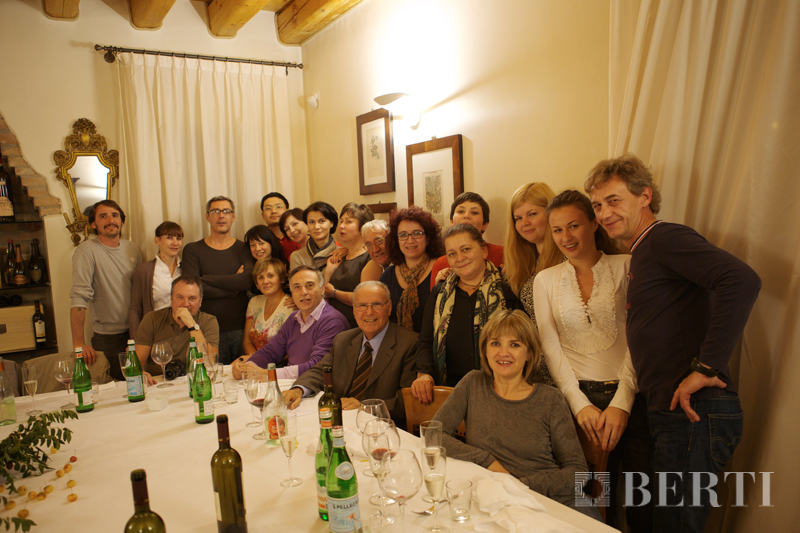 Print