Wood seems to be not only an interior design element or a material for home decoration. Wood and wood grain are capturing more attention, we can see wood inspiration on fashion shows, prêt-à-porter and accessories.
Rodarte, clothing and accessories brand founded in Usa in 2005, during Spring 2011 fashion show has launched many outfit with wood-effect print: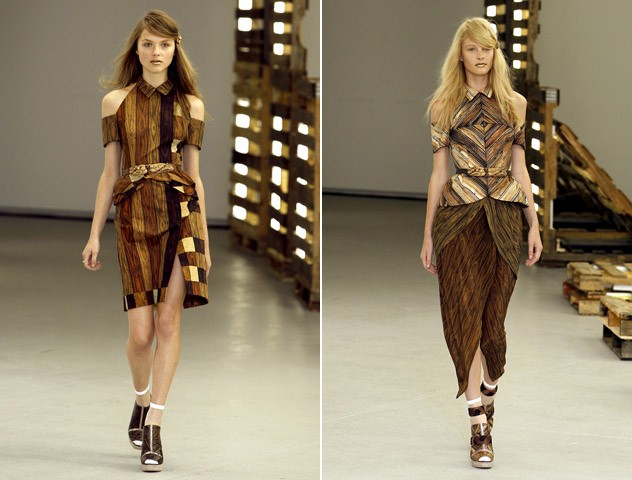 Also Celine, long-standing French trademark founded in 1945, includes in Fall 2011 collection several dresses inspired by wood texture fascinations: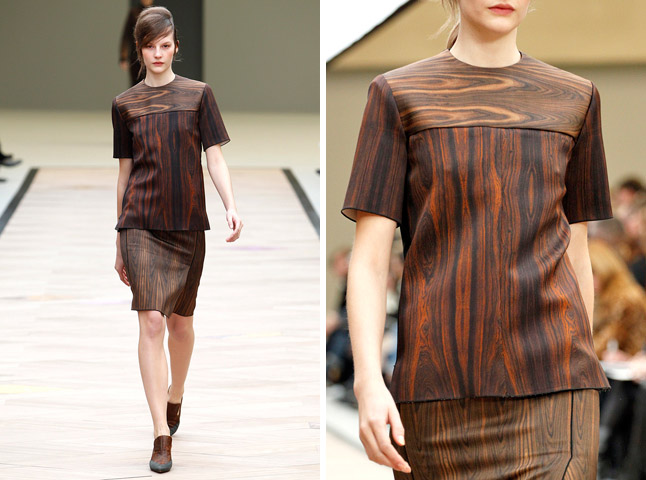 Prada instead chooses wood as raw material, only for accessories. In succession a pair of glasses with a wood mount, with a touch of old fashioned style, that keeps the distinctive shape of the "Swing" Prada model.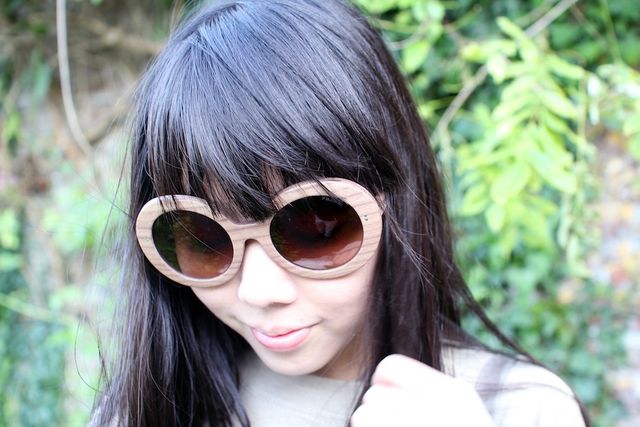 Louis Vuitton made a similar choice, with a pair of men's sunglasses, an up-to-date suggestion contrasting the wood as  prevailing raw material.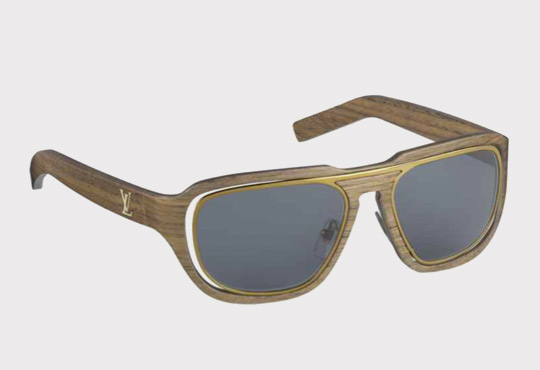 Let's continue talking about accessories: Stella McCartney, internationally renowned designer, has launched the Wooden Accordion Clutch Bag, in the late 2010. It's a pure design object, almost a work of art and barely a comfortable clutch to bring along in everyday life.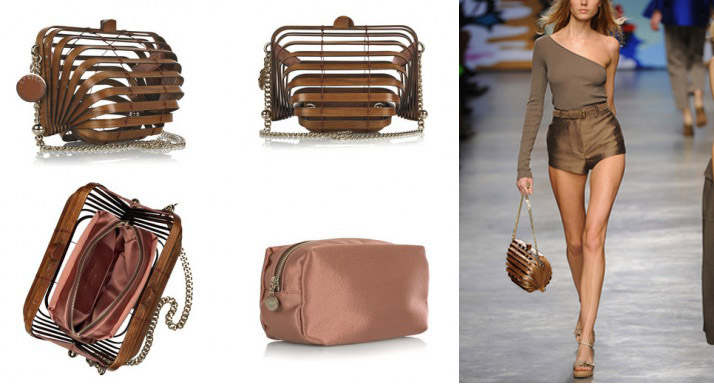 Keeping with the bags topic, we can take a look at a particular wooden clutch. This purse is made by hardwooden panels, coming form Sweden: the assemblage between the metalwork and the leather is made in Usa by Tivi. Tivi is a new brand that creates accessories by an insipired mix of natural and fashionable materials.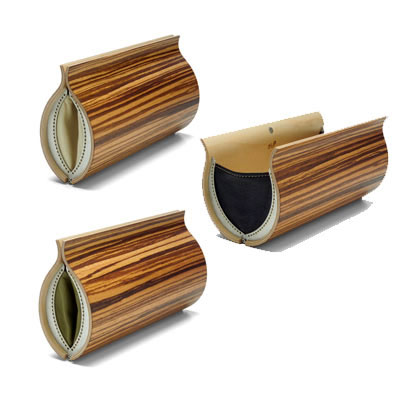 This is not an it-bag, it's an useful wood laptop valise unveiled at the London Design Week 2011. Houses a laptop, power supply and mouse in its felt-lined interior. It comes in one size that accommodates notebooks up to 17", including mouse and power cable, with an innovative hinged opening.

Finally, in conclusion let us spend a few words about the master of all accessories: shoes. Anyones knows Cinderella fairytale and the well-known pair of glass slippers. Nowadays fashion designers like best wood rather than glass.
Dr. Martens, combat boots long-standing trademark, have just unveiled the fruits of the collaboration with the fashion designer Davidelfin – a wood effect version of their well-known boots.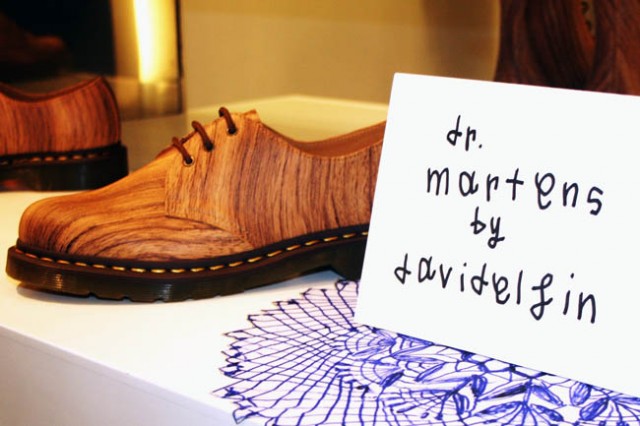 Give it to Margiela's designer for trying something out of the ordinary with this "wood effect' print pump which look as stiff as you can imagine. Brown leather wood effect shoes from Maison Martin Margiela with a stacked effect heel and elasticated insert within.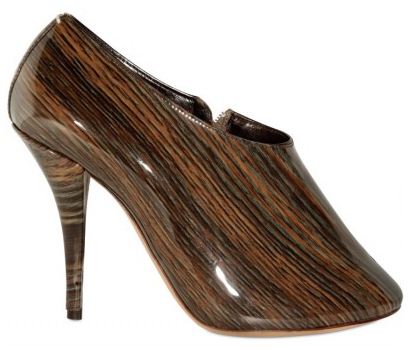 And this is the end of our little trip into the word of fashion. We have seen how wood and parquet remain always an ingenious food for thought. Wood wonders never cease. What do you think about this oblects? Did you already know them? Which one is the most curious?
Print