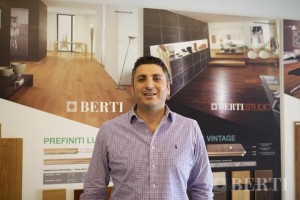 We're very pleased, once again, to have the opportunity to introduce another of the long list of people making up our worldwide network. While everyone talks about business, business, business, we like to turn the spotlight on the people, too, on our relations and relationships, because, in the end, that's what our company was built on!
This time round, it's the turn of our friend Riad El Kaddoum, who runs Parwood based in Beirut, in Lebanon. We went to see him in his home country recently and ended up having some rather lengthy chats, so we decided to borrow the odd quote from him to enrich our blog.
Hi Riad, can you start by describing the type of business you run and your partnership with Berti Pavimenti? What do you think of our company?
Founded in Beirut in 2001, Parwood has a good ten years' experience in supplying, installing and servicing wood flooring, with a product selection ranging from laminate to solid wood flooring. Parwood has a wide variety of wood species, colours, sizes and finishes to choose from, catering to the customers' every need. It was Mr. Gilles Sayegh who first introduced me to Berti Pavimenti and I was immediately blown away by the extensive choice of products and the high quality offered. My first meeting in person was with Matteo Berti and Corrado Mulfari, who were visiting Lebanon to assess first-hand the potential partnership with Parwood, its market and relevant plans. I was later asked to visit the company's headquarters in Italy, where I got to meet Mr. Giancarlo Berti and discuss our partnership, delighted to represent a brand that has been in the luxury wood flooring market for over forty years. This was how I became the Berti representative for Lebanon.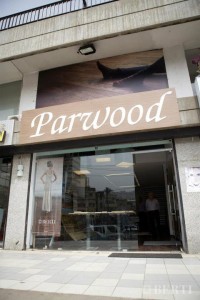 What characterizes the market in your country and, more generally speaking, in your corner of the continent? And what are your thoughts on the design markets in general?
The Lebanese property market is booming and has proved to be one of the most sustainable markets in the whole region, despite current political difficulties. Despite the political disputes that have set the scene in the country for more than 30 years, construction has continued to increase in and around Beirut, which is having a positive effect on the design market. In addition, Lebanese architects have become something of a point of reference not just in Lebanon but throughout the region, where they are supervising and running various major projects.
Do you think there are differences between the various areas you do business in? And what are the main differences from Europe?
The Lebanese identity has always been seen as a melting pot of western and eastern culture. This is also reflected in the design market, where people are drawn to European style and are always impressed by the new products, colours and superior quality of Berti products, which fit in well with their lifestyle.
Can you tell us something more about Lebanon? For example, what about the lifestyle, the political situation and what you see as the future of your nation…
Lebanon has survived 15 years of appalling violence, overcoming all the battles and risks with the people's will to live in their country and the faith they have in it. Their hope in a better future has been the constant motivation behind this survival.
The Lebanese Diaspora is estimated to be around 13 million, which is a much higher figure than the number of people actually living in the country. It is this network of Lebanese living abroad that has turned Lebanon into a crossroads where East meets West, a secret that fascinates visitors and residents alike. In both good and bad times, the Lebanese people have endeavoured to retain their strength, which stems from the faith that both residents and non-residents have in their country and their life.
We must thank Riad, not just for the excellent work he's doing in Beirut, but for all the passion and willingness he's shown!
Print