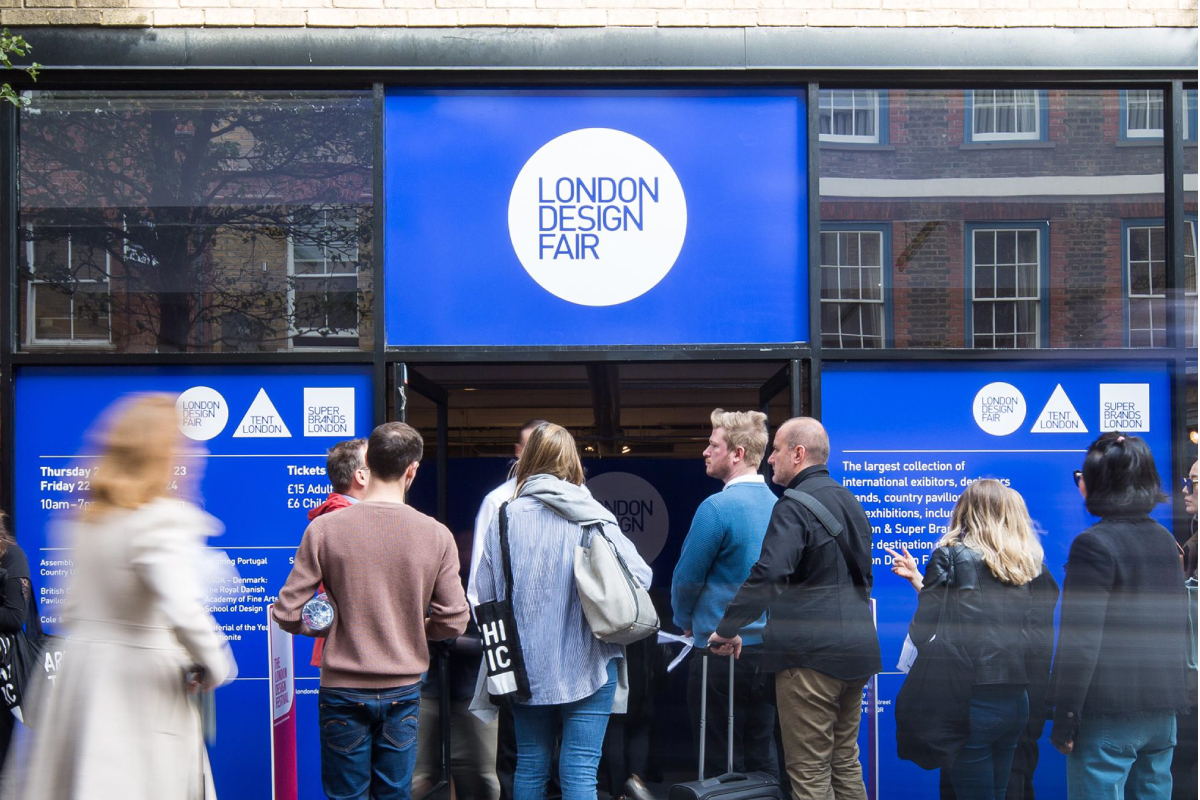 Just ended 4 days dedicated to the international design fair, in the creative heart of London, during which we had the opportunity to present our wooden floors from Berti and Diesel Living with Berti collection. The London Design Week has become in the last year one of the most creative destinations for international design, attracting more than 29,000 visitors, most of whom are architects and designers.
The Old Truman brewery in London's East End is famous for being one of the largest breweries in the 19th century and is therefore the ideal location for hosting the London Design Fair, thanks to its post-industrial atmosphere.
THE BATHROOM GALLERY
Berti parquet flooring has been selected for the project "DNA Made in Italy" by the italian Architect Marco Poletti, in turn placed in the event "The Bathroom Gallery"– in collaboration with Elle Decoration UK and the talented designer Ioana Lupascu.
Through this event we wanted to propose the style of Italian excellence with a spaces dedicated to two Visions that arise from the idea and the need to investigate the relationship between human beings and theri habitat: Urban&Nature. Two worlds at the antipodes and at the same time complement each other the trend of the moment.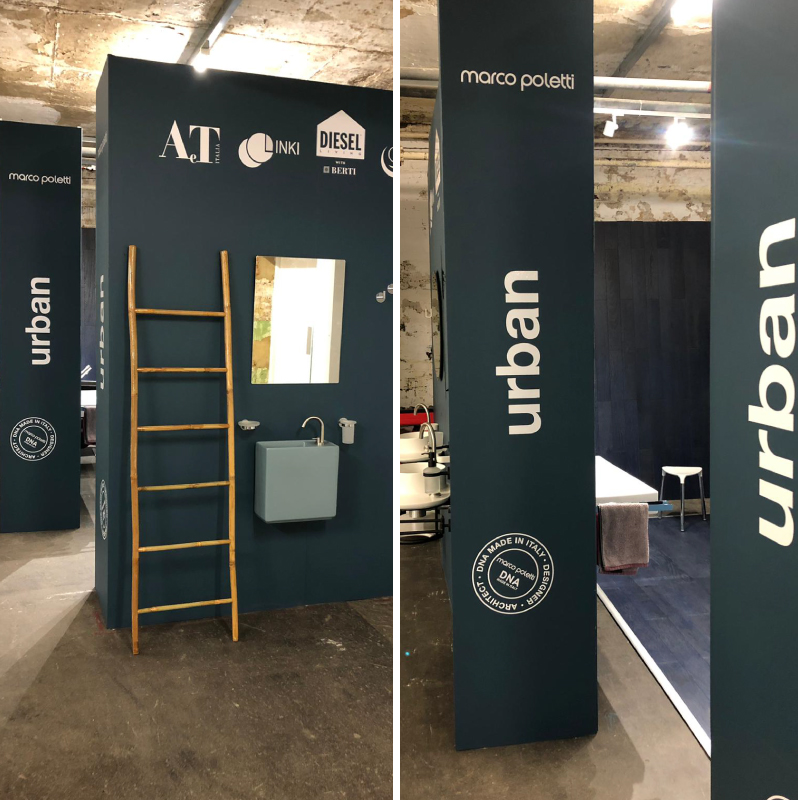 "Urban" presents itself with vibrant colors and strong contrasts. Cold tones that, lit by points of light of color, return a typically metropolitan fairy tale. So here are 2 of the most striking products of the Diesel Living with Berti collection, with a strong expressive charge and a chromatic intensity with an incisive material impact: True Indigo and Black Shadow.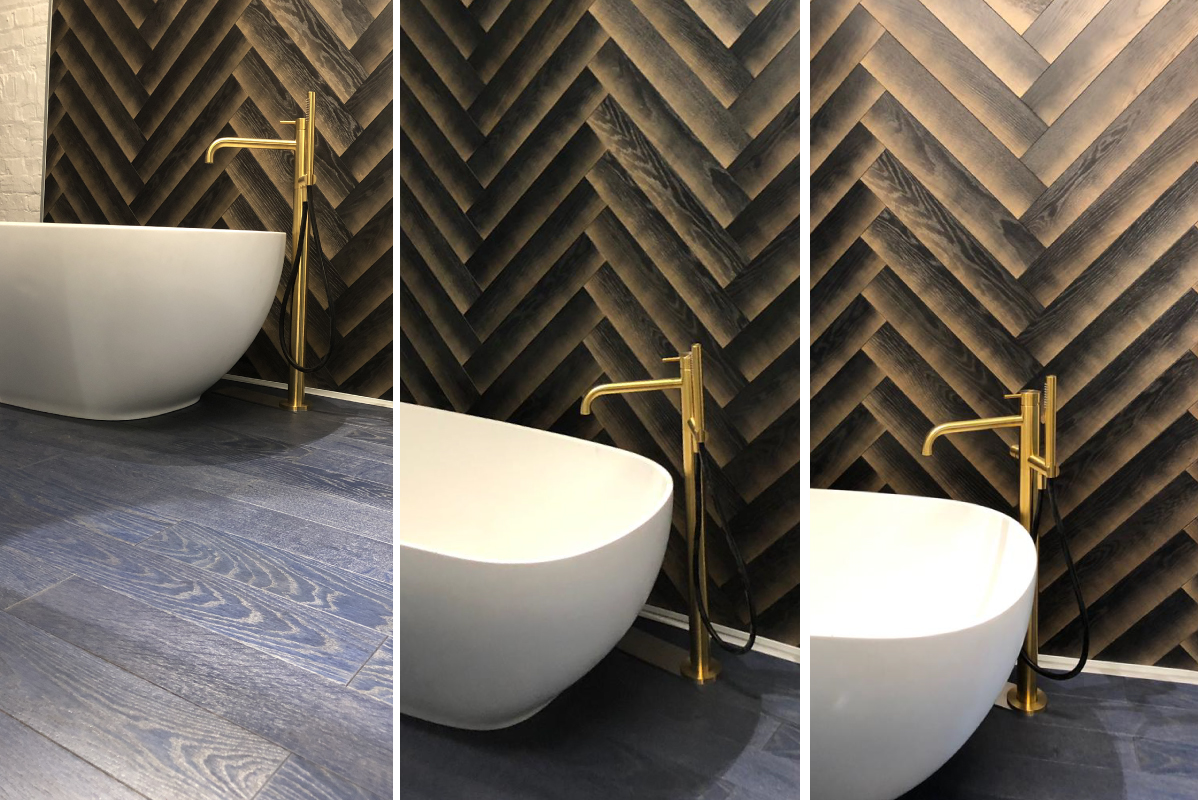 Instead, the "Nature" Vision comes to life and breathes in a space where materials and colors warm up the space and regenerate it with emotional colors.
The wooden floor chosen for this space is the composed by San Josè tiles from the "Square Space" collection. A pattern floor that evokes the waving of the beach and ripples of the ocean, while the change of warm colors evokes the trunks of th forests.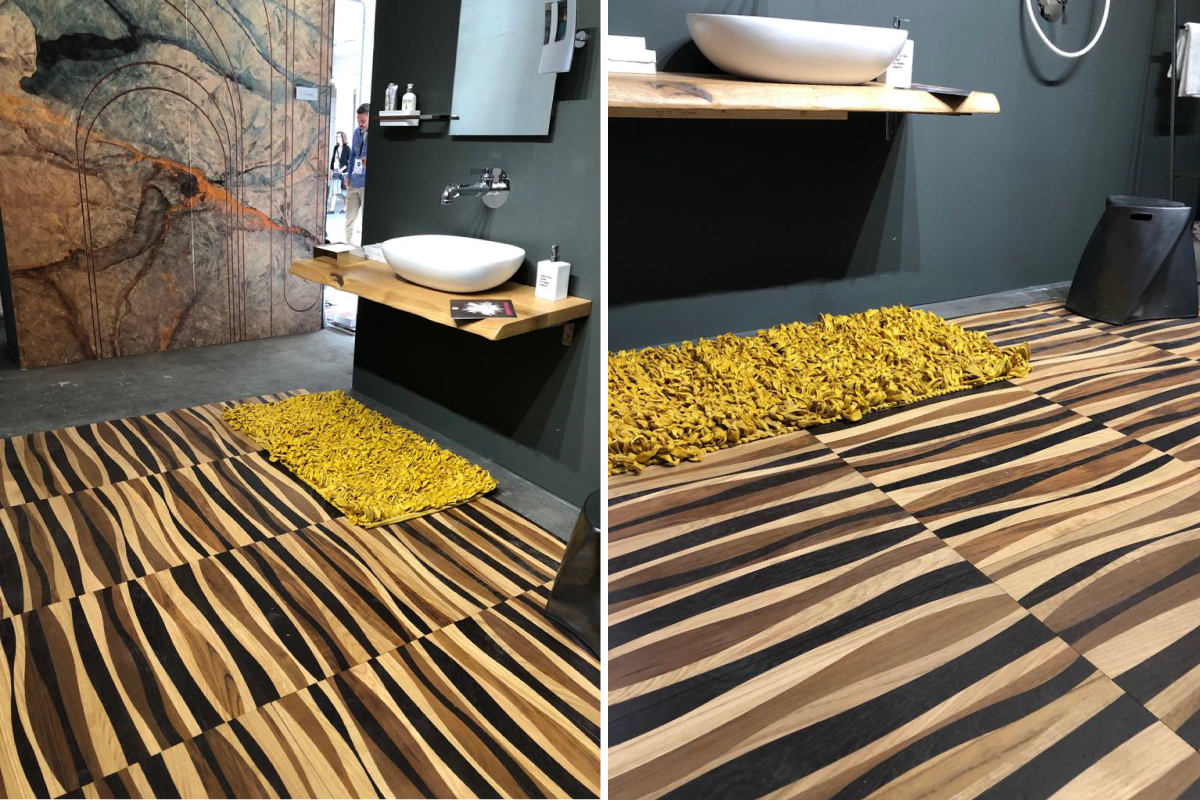 ↪Download Texture 3Ds and BIM of Diesel Living with Berti
Print