On friday 12th of November Berti Wooden Floor hosted the first event after a long time of inactivity due to the pandemic: "New opportunities and a new vision of professional future" organized by AIPI.
The intention of this event, respecting anti-covid rules, was to reach professionals architects and interior designers in order to develop new bonds and to tell experts in the field about new future perspectives.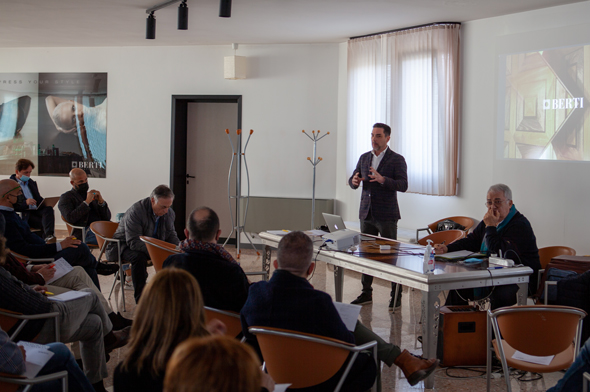 During the morning was introduced to the guests the company and its long history handed down between three generations. After that have been analyzed and described the collections and their features proposed on the market and, with a future perspective, the guests have been told about new projects in progress, oriented not only to wooden floors; Berti is oriented for a while in other product categories in furniture industry, maintaining the component of wood material.
A clear example of this change of route is the project "Bathroom Design", using a parquet on floor and wood on shelves, aims to recreate a relaxing atmosphere and a return to purity in the most intimate setting of the domestic landscape.
Another example of a different usage of wood in the domestic landscape is its application as wall covering, Berti is working on creating a veneer-wood flooring "tranciato" very thin and for this reason very adaptable that with the use of digital printing it has no visual limits.
These are only some of Berti's new projects, that is always standing in the front line and reaching new future perspectives and different stimuli to fill different home's settings, in order to make it a comfortable place and adaptable to every demand.
After this focus the guests have been to the production department to see the different processing steps: conception, gluing, varnishing, profiling and surface finishes; and to introduce them to the kinds of products and different construction techniques.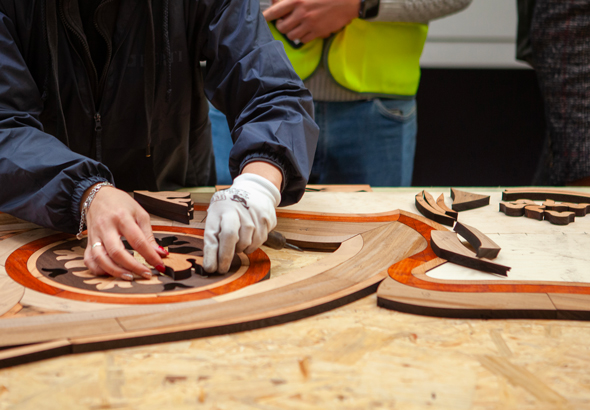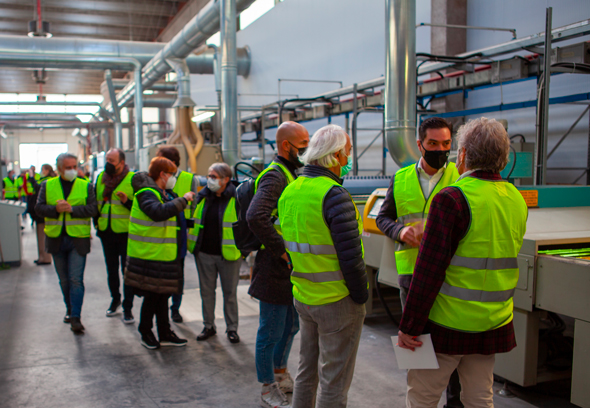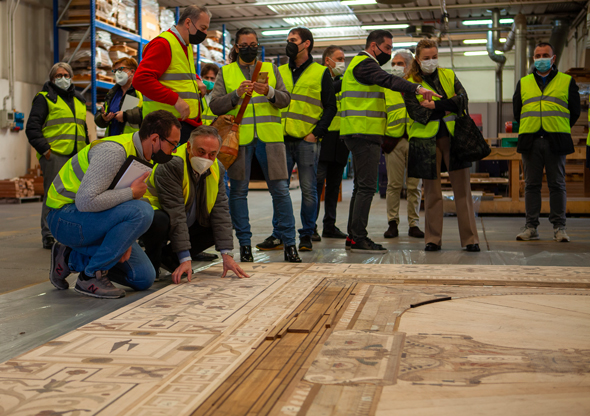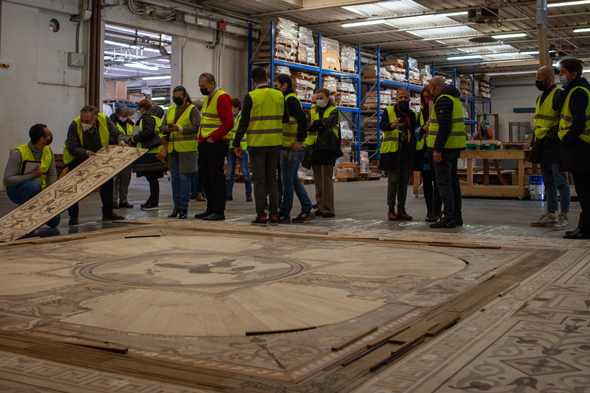 Then the guests have visited the Berti's Guest House to admire, while enjoying a drink, the precious details of laser inlays floors with mother-of-pearl and fine woods.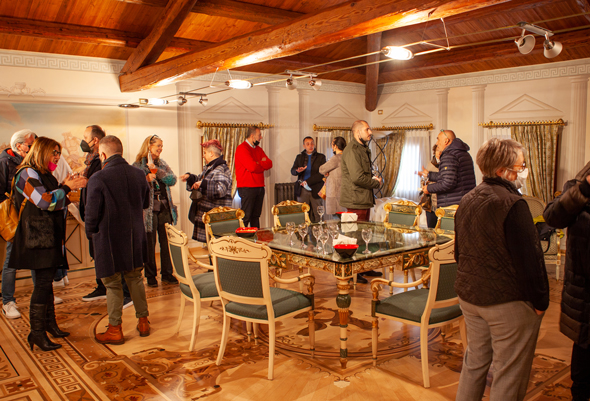 The second part of the day was focused on Aipi, chaired by Antonio De Antonis and vice-president Nicola Grandolini and coordinated by Giorgio Cunico.
Aipi is an association founded in 1969 by a group of well-known architects and designers in Milan, some of them were Franz Sartori, Del Lago, Magistretti and Castiglioni.
The mission of this association is to bring together architecture and interior design's professional to cooperate in order to promote good design.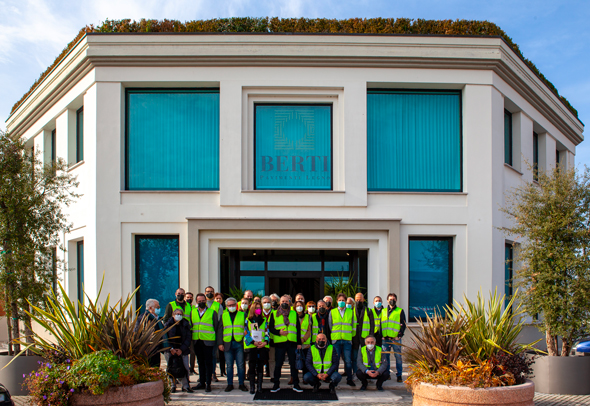 This has been just the first of a long series of events to reach all Italian designers inscribed to this association.
If you are interested in our next event send an email to expressyourstyle@berti.net
Print
Comments Off

on Parquet and future perspectives: AIPi Event