A professional partnership for the exclusive anniversary party Pinum – 20 years in Romania.
Berti Wooden Floors has always sought and promoted partnership with others brand: we know the surplus value that comes from the joint effort and the exchange of ideas. Berti makes the open-mindedness and the encounter between different cultures and nations one of our strength point.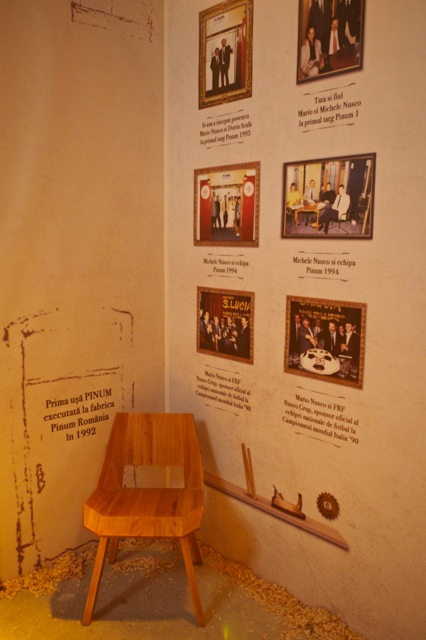 All along the areas outside Italy have given us the chance to be involved in important and exclusive projects, so we have fully expressed our technical and productive capabilities.
During the 20 years anniversary for the presence of Pinum Doors & Windows in Romania, Berti has had the honour to take part at this event as a partner of a worldwide spread company. Pinum has an history of more than 40 years in woodworking, being the largest producer of premium doors and windows on the Rumanian market.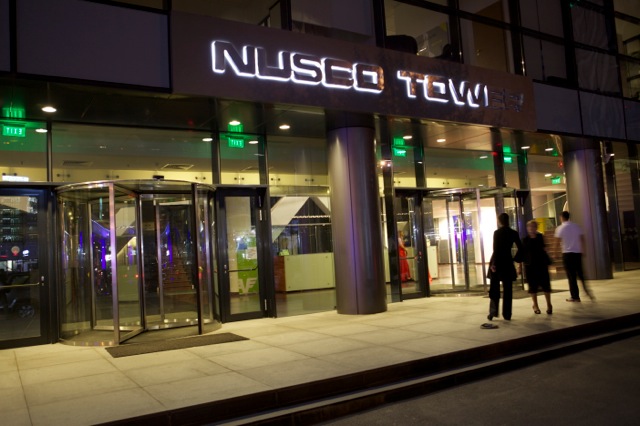 On October 3rd, the 19th floor of Nusco Tower hosted Pinum Doors & Windows wonderful anniversary party to celebrate the 20 years of business in Romania. The "door" was the super star of the event, which has as the center of attention the history evolution going on so far.
The event was dedicated to the presentation of the "Venere Door", composed of over 30.000 crystals of different colors and Swarovski elements. A gorgeous chance for Berti to place side by side first quality manufacturing: just next the Venere door it has been places the Berti's Wave inlay, a mix born from combination between prefinished floor and laser engineering tecnology.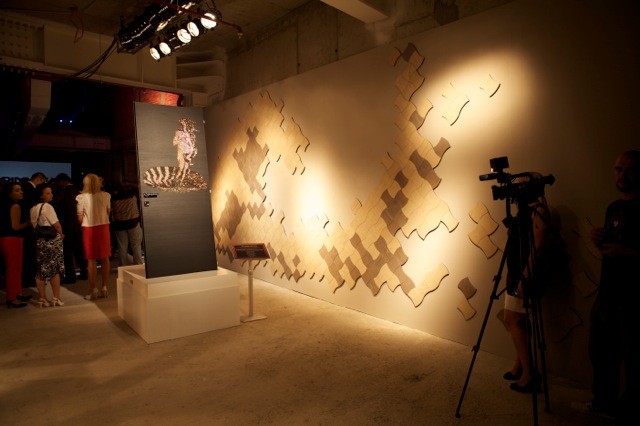 Rizzardi inlay, made by Berti's engineering and design department and placed inside two prefinished borders, Azzoni and Borletti models, has been in the spotlight in the mail hall of the party.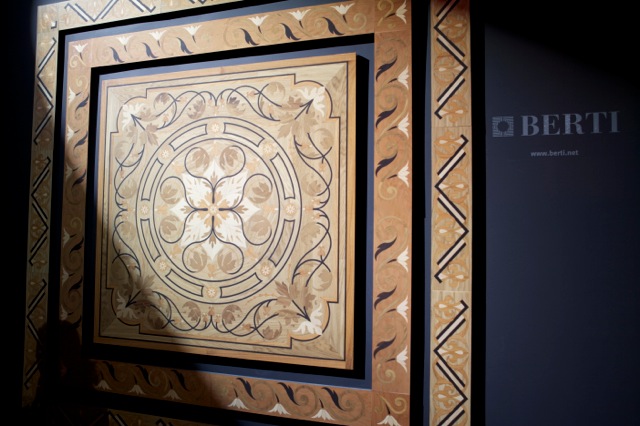 A lovematch between doors and parquet floor, two in symbiosis markets that lives parallel and evolve together. Berti and Pinum have started a partnership that outline interesting news.
The party has get together over 500 guests of top architects, business man, bankers, clients and mass media representatives.
Print