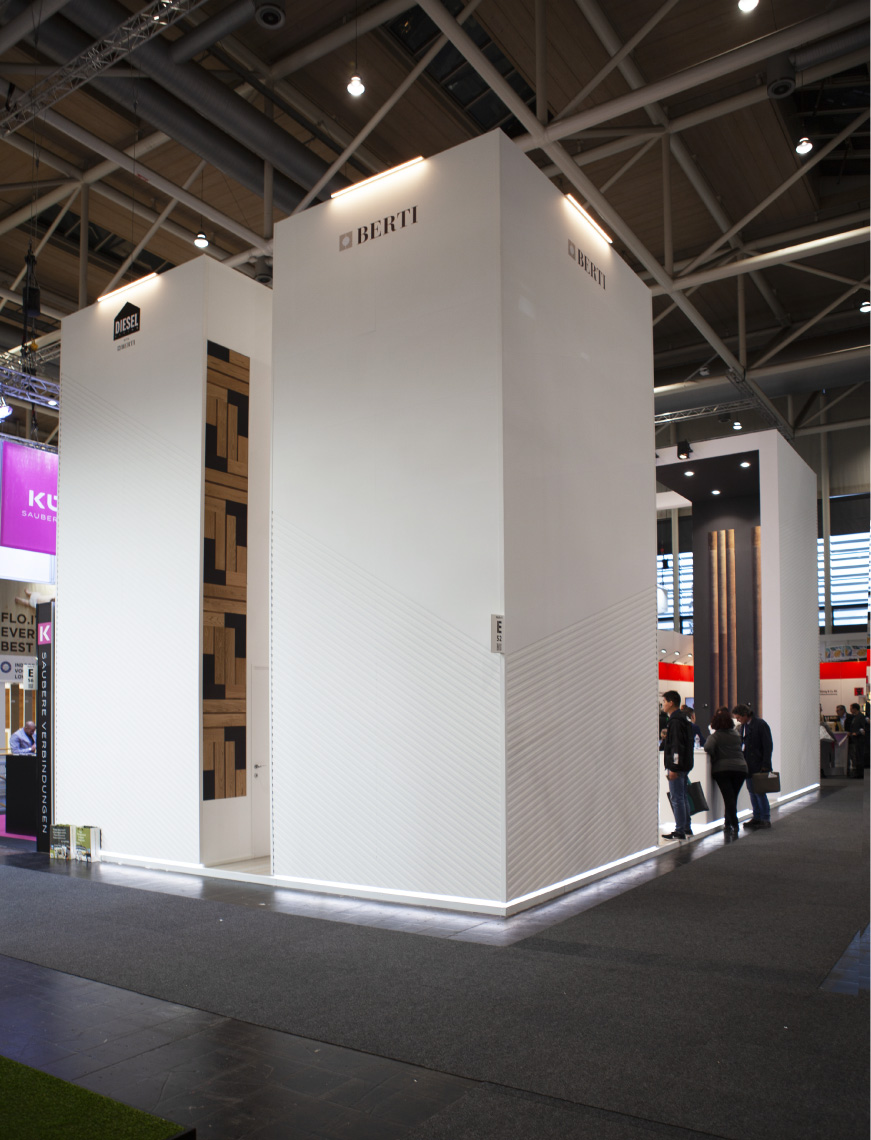 The Domotex exhibition 2020, is the flooring industry's most important international event to discover the latest trends in the international flooring market and is a key-moment to meet buyers, partners, architects and designers from all over the world, activating business relationships and collaborations. From January 10-13, there have been 35 thousand visitors, of which 70% came from abroad and 1400 exhibitors from more than 60 countries visited.
Andrea Grochow, head of the event, says that participation data reflect a steady trend towards greater market concentration with a further increase in the percentage of high-level professionals, an important factor in market growth in 2020.
With an absolute total white look and for the second straight year, Berti has attracted visitors with the preview of very creative and innovative products that are born from the union between artistic tradition and expressive research of design.
For the Berti Studio collection, two new colours  (TerraGold and Greyish) have been presented on large pre-finished wide planks and an exclusive series of engineered boards embellished with liquid metals and coloured resins– ideal for important environments such as hotels, residences or commercial areas.
Inspired by natural elements, geometric patterns and evocative traditional decorations is the exclusive collection of pre-finished tiles that celebrates the journey as a moment of creativity: from Venice to Costa Rica, all the drawings refer conceptually to nature and the beauty of the places.
The presence at the fair of the Diesel Living collection, with an original and expressive proposal of the shadows collection and the aim of a wide range of products proposal where comfort and beauty are the main characters of a good living!
Print